What is a Credit Union?
9 frequently asked questions answered
---
---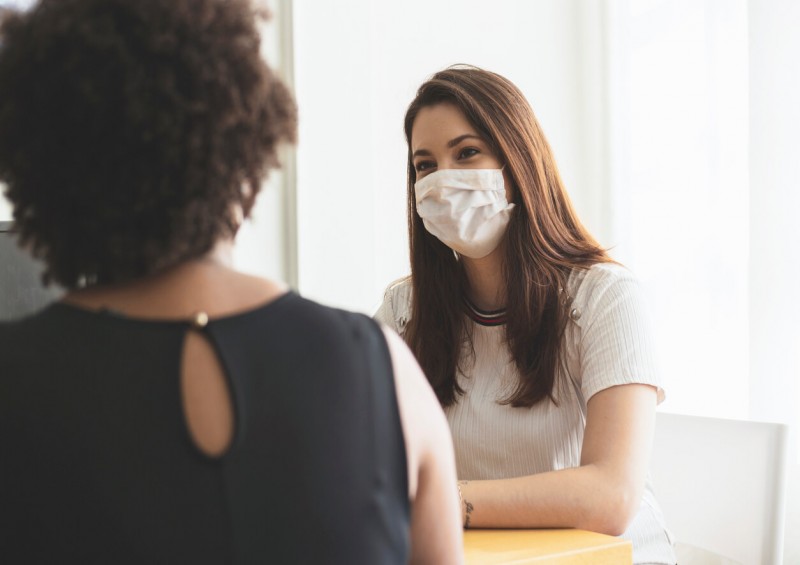 According to the Bank of England (BoE), just over 1.9 million UK adults were members of a credit union in 2020.
In 2021, there are still millions of us who have no idea what a credit union is, how to join one or what the benefits are, so in this article, we answer 9 frequently asked questions about credit unions in the UK to help you learn more and make an informed decision, including:
1. What is a credit union?
A credit union is a non-profit cooperative that offers its mutual members savings or loans and other financial services, where no profits are paid to third-party shareholders, thus offering its members a fairer form of finance.
Credit unions have been around for over 50 years and historically, they used to be more niche, community-based schemes. One of the first credit unions was "Hornsey Co-operative Credit Union", which was set up by a group of West Indian immigrants who struggled to get loans from regular UK banks or building societies.
Fast forward 50 years and there are now many more credit union options available for people in the UK that all maintain the same underlying ethos as those who started in the 1960s; memberships are still based on common interests and associations like having similar employment or residing or working in the same area as other members.
2. What do credit unions do?
Credit Unions help members regulate and control their finances by encouraging members to save money but borrowing from a credit union is limited to what a member can afford to pay.
By pooling together members' savings, unions can offer cooperative loans to members who need one, at much lower interest rates than most traditional lenders.
Credit unions fairly and equally share any financial windfalls amongst their members by paying dividends into their savings accounts, should they have a successful financial year.
In addition to current and savings accounts or loans, many credit unions offer other types of financial products to their members (see FAQ 5).
3. How does a credit union work?
Credit unions are run and owned by their members, which means that all financial benefits are ploughed back into the union to benefit the members rather than external shareholders.
All union members are encouraged to save money and payments can be made to savings accounts via:
Payroll or benefit direct accounts

PayPoint or PayZone

Standing order or direct debit

Cash at local collection points
Any interest accrued in a financial year will directly benefit members who will receive a dividend on their savings.
4. Can anybody join a credit union?
There is a common misconception that credit unions are only for people who are struggling financially, but anyone in the UK can join a credit union, as long as they have something in common with other members like:
Working or living in the same area
Working in the same industry or for the same employer
Belonging to the same trade union, church or similar association
Also, you do not have to be an individual to join; organisations can join too and there are usually no credit checks on membership applicants, although the usual credit checks will be made on members applying for a loan.
You might like: What is a good credit score in the UK?
5. What products do credit unions offer?
Products that credit unions offer can include:
Savings and current accounts

Loans and mortgages

ISAs

Insurance

Prepaid debit cards
6. What are the best credit unions to join?
The best (and only) credit unions you can join are ones where you share a common bond with other members (i.e. the location you live or work in, etc).
We recommend searching for eligible credit unions on the 'Find Your Credit Union' website that was set up by The Association of British Credit Unions Limited (ABCUL). On this site, you can search for credit unions by location, employment or association memberships to find unions you're able to join.
7. Is a credit union better than a bank?
Credit unions can be better than a bank insofar as credit union accounts tend to offer higher interest rates but cheaper loans and services.
However, banks tend to offer a larger variety of services, advanced technology (like apps) and easier access (more locations) than credit unions.
8. Should I join a credit union?
If you compare interest rates for credit union savings accounts or credit union loans to the interest rates on accounts and loans offered by traditional banks and building societies, you'll see why joining a credit union is a good idea.
Free credit union life insurance is another 'Brucie bonus' that some credit unions offer their valued members.
And, just like any regular bank account, a credit union account offers the same level of protection as any other financial institution, protecting up to £85,000 per person, per financial institution, under the Financial Services Compensation Scheme (FSCS).
9. Is it good to be a credit union member?
Being a credit union member is good for:
Budgeting

Saving money ethically

Being part of a community

Responsible borrowing
What's not to like?!
In fact, it's difficult to find something bad to say about being a credit union member. To be really picky, we concede that traditional lenders have more product choice, accessible locations and online services so you may want to do plenty of other research before making a final decision.
Also, saving with a credit union is usually limited to £10,000 to £15,000 (or less).
Related guides
---