Big 6 Energy Companies Set to Increase Prices by £96
---
---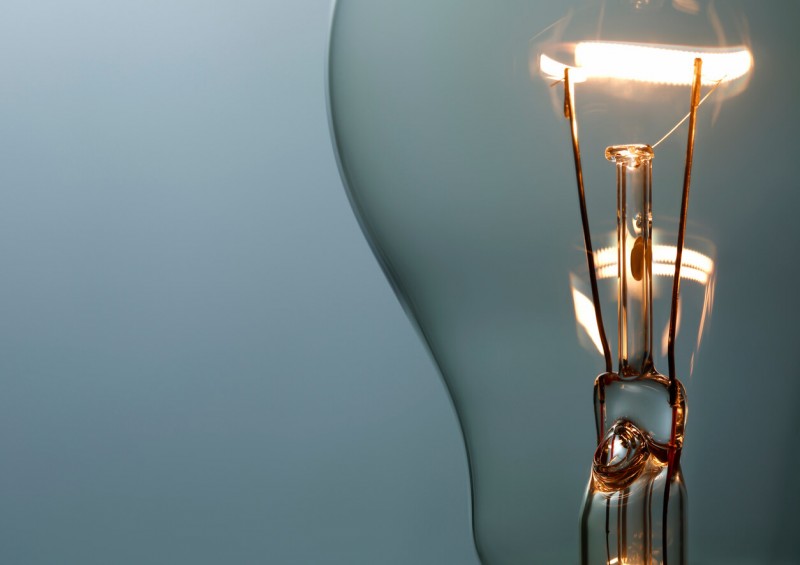 Starting from 1st April 2021, the energy price cap will be £1,138 - an increase of £96 - as a result of wholesale energy costs rising to similar levels that existed prior to the Coronavirus pandemic.
Following this news, the main Big Six energy companies in the UK will also be increasing their standard variable tariff (SVR) rates by roughly 9%, which equates to an average of £96 for consumers who use a 'typical' amount of energy. Those who use more can, of course, expect to receive even higher energy bills.
The Big 6 energy companies are:
British Gas

EDF

E.on

Npower

Scottish Power

SSE
Customers do not have to put up with this energy bill increase, however, and can save upwards of £200 (even £300+!) if they're willing to spend a little bit of time comparing quotes from other providers and switching tariffs.
Below, we explain what the energy price cap is, what SVR rates mean and list some of the best companies and tariffs to switch to.
In this blog:
What are standard variable tariffs?
Best energy companies and deals to switch to
How to get the best energy deal
What is the energy price cap?
The price cap exists to protect customers who are on standard variable tariffs and don't switch energy suppliers, making sure that consumers only pay fair prices for using gas and electricity. It does not apply to fixed rate tariffs which are usually much cheaper (new customers are often given this type of tariff).
The limit prevents providers from charging more and is revised twice every year by Ofgem so that the cap is in line with the changing energy wholesale costs.
As stated by Ofgem, the price cap actually saves consumers (on default or SVR tariffs) between £75 and £100 every year, thankfully! This equates to £1 billion in total across the UK.
The demand for energy has recovered after the drop that took place during the earlier stages of the Coronavirus pandemic, so wholesale prices have gone back to normal prices again - hence the increase of the energy price cap.
Despite the energy price cap helping people save money on their utility bills, however, Ofgem advises people to switch suppliers to save even more money.
What is a standard variable tariff?
When someone signs up for an energy contract with a supplier, they are often put on a fixed tariff as it offers the best deal and the cheapest price. This type of tariff usually lasts for a minimum of a year while some providers offer fixed tariffs lasting anything up to 2 years.
Once the fixed period ends, energy suppliers generally put customers onto a standard variable tariff (also referred to as a default or evergreen tariff) automatically if they don't contact them to change tariffs or switch providers.
The SVR can increase or decrease depending on what's going on in the energy market so as a customer, you don't always know what you'll be paying (unlike with a fixed tariff) and SVR prices aren't generally known to be the cheapest on offer.
Some advantages of an SVR tariff are that you don't have to pay any exit fees if you want to leave the supplier and there is no fixed end date, which offers flexibility to customers who don't want to be tied down to a contract.
However, if you want to be paying the cheapest price, we highly recommend switching providers to be on a fixed tariff as you could save over £300.
What other types of tariffs are available?
Apart from fixed and standard variable tariffs, you may wish to sign up to one of the following (depending on the supplier you choose):
Dual fuel tariff - for those who want both gas and electric supplied by the same energy company. Mostly all fixed and standard tariffs offer a dual fuel option.
Online energy tariff - for people who want to manage their account online and have no paper bills. These usually require you to submit meter readings yourself, unless you have a smart meter that submits your readings automatically. Most suppliers also offer a discount for having an online tariff.
Pre-payment tariff - for consumers that have prepayment meters and pay for their utilities in advance by topping up their credit.
Green energy tariff - a part, or all, of the energy you pay for is 'matched' with how much the provider pays for renewable sources of energy from generators (wind farms, hydroelectric power stations, etc).
Feed-in tariffs - for those who generate their own energy at home by using renewable technology (these are not available on energy comparison sites). An energy supplier will pay you to do this.
Economy 10 or 'time of use' tariffs - for those who want to receive cheaper electricity whenever there is a reduction in demand on the National Grid. These are not offered by all energy companies and new customers are unlikely to be offered this.
The best energy companies to switch to
According to Martin Lewis on MSE's latest tips, the following companies and deals are currently a few of the best ones to switch to:
So Energy: 1 year fixed tariff with 100% renewable electricity (not gas) - £920 per year
Pure Planet: 1 year fixed with 100% renewable electricity and offset gas - £920 per year
E.on: 1 year fixed with 100% renewable electricity (new customers only) - £923 per year
Of course, the tariff prices above are just average gas and electricity costs and your energy bill will depend on how much energy you use and also where you live.
According to Switchcraft, the average cost of an annual utility bill in 2020 was £1,287, with the average gas bill being £582 and the average electricity bill being £705.
While the price is completely dependent on your individual situation, it is worth bearing these companies and prices in mind when comparing quotes online.
Learn more: 7 smaller energy suppliers worth considering
Compare quotes today - it's the only way to find out how much you could save!
Understandably, many UK consumers avoid switching energy providers because they assume it's going to be a hassle and time-consuming, and perhaps they are simply happy with the service they are currently receiving and don't want to lose that customer service.
This all makes perfect sense, but paying hundreds of pounds extra for energy when there really isn't any need to doesn't. There is no higher-quality energy, it's all the same!
Thanks to the Energy Switch Guarantee, you are able to switch companies safely and it won't take any longer than 21 days - if you want to be sure, check with your potential new supplier that they are signed up to this government-backed scheme.
Switching couldn't be easier theses days as the suppliers will do all the hard work for you and will change you over without you having to do anything!
If you simply want to see how much less you could be paying for your gas and electricity bills, get a quote by tapping the button below - obligation-free!
Related guides
---