Home Burglaries Likely to Increase as Lockdown Rules Ease
---
---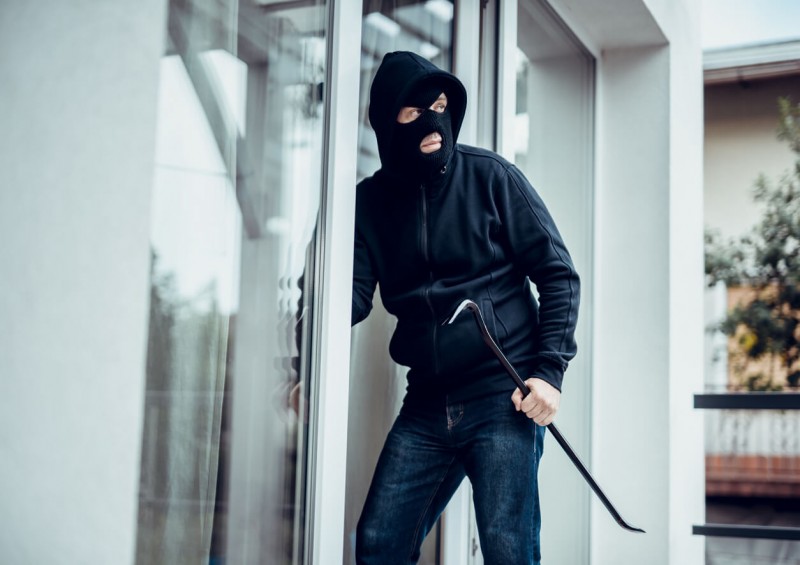 Before willfully abandoning your home and embracing the outside world once lockdown measures are eased, you will need to make sure your home is left secure and isn't an easy target for burglars.
According to Crimestoppers, this spring "could feel like Christmas for burglars" due to the inordinate amount of valuable items we've all purchased during lockdowns, making a post-lockdown burglary as lucrative as home burglaries at Christmas.
John Lewis discovers people spent £5,000-£30,000 on new items
A study of 2,000 Brits by John Lewis Home Insurance has revealed that since the start of the coronavirus pandemic, just over 70% of UK adults have bought new equipment such as TVs, tablets and gym equipment.
Online shopping during the Covid-19 pandemic has seen UK consumers spend an average of £4,338 on expensive items for the home and 8% of those surveyed spending between £5,000 and £30,000.
With so many homes containing an abundance of new, expensive (and portable!) items, it's little wonder Crimestoppers are warning us that home theft is high on the common criminals' agenda right now.
However, despite the additional risks, the same survey revealed that almost 60% of participants had not adjusted their home insurance policy to specifically include any new, expensive purchases. A further 86% said they will be going out and about as soon as lockdown restrictions allow and 29% plan on taking a holiday.
The same study also revealed that 18% of households did not bother with renewing their home insurance policy. Apparently, common reasons people don't renew their home insurance included:
Does home insurance cover theft?
Yes, a home contents insurance policy provides cover for theft, attempted theft or vandalism, as well as loss or damage to your personal possessions caused by fire or explosion, natural disasters and flooding.
A home contents policy can provide cover for expensive electrical goods (favoured by thieves) like TVs, tablets and portable gym equipment, but make sure your insurer is made aware of any new purchases and that their replacement cost value is fully covered by your insurance.
If I'm burgled after lockdown measures ease, will I receive a payout?
Yes, but only if at the time of making a claim you have:
Is my home insurance valid?
If you made sure your policy renewed when it was last due for renewal, are up-to-date with all your premiums and have added any new, expensive items to your policy that were purchased since its start date then, yes, your home insurance is valid.
If you're not sure if you have a current and valid home insurance policy then you should do the following:
How to avoid theft at home
Protecting your home from theft is vitally important, as not only does a theft cost you financially, it can have a devastating emotional impact on you and your family too.
Making sure your home is secure is just as important whether you're at home or away, as a shocking 64% of burglaries occur while someone is at home.
Also, by not properly protecting your home from theft (like securing windows and locking doors), you are likely to invalidate your home insurance policy.
Installing modern home security equipment and smart devices can help to protect your home and can also help lower the cost of your home insurance premiums.
The key steps you should take to ensure your home isn't an easy target for thieves are:
To sum up, tell your insurer about any recent, expensive items you've purchased, keep receipts, batten down the hatches (whether you're at home or away from it) and if you can afford to, install some home security devices and lighting.
For further advice and information regarding home cover, see our handy guides below.
Related guides
---