Married Couples Are Offered Cheaper Car Insurance
---
---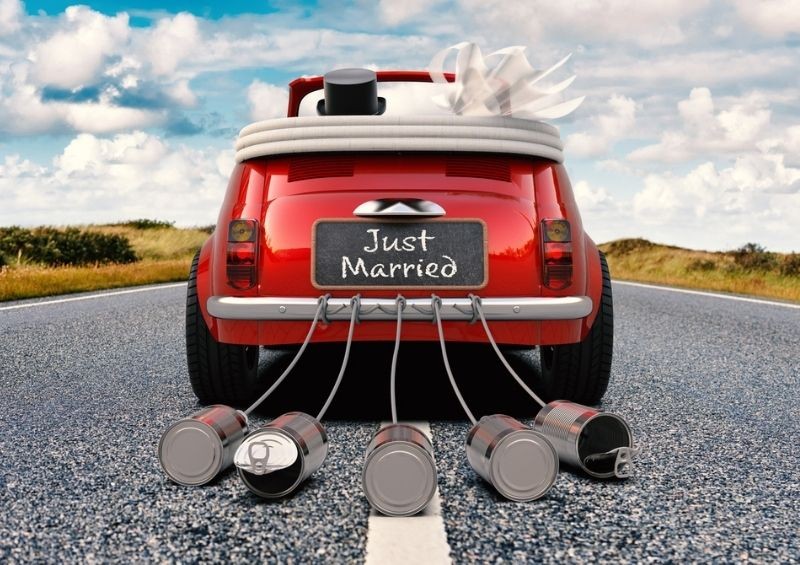 A recent report by Uswitch has revealed that policyholders could "save hundreds of pounds" on car insurance by getting married.
Why? Because car insurance companies apparently view married couples as being lower-risk policyholders than single people, due to industry statistics.
Is car insurance cheaper if you are married?
Uswitch has stated that car insurance for married couples is cheaper, on average, than it is for singletons, and that the most significant discounts are offered to couples in their thirties, who could see savings up to £200 on premiums.
Thankfully, this trend isn't based on old-fashioned views or prejudice of any sort, but statistics that show how married drivers typically make less expensive claims than those who are single. These figures consequently mean that you could be rewarded with cheaper cover if you tie the knot.
The study referred to by Uswitch lists that single drivers are at twice the risk of being involved in a car accident in comparison to wedded pairs, which again justifies the cheaper premiums being offered.
It's worth noting that your car insurance isn't always guaranteed to become cheaper when you get married – it depends on your personal situation, and Uswitch's data refers to the average across all policyholders.
However, Uswitch claims that you could get more affordable car insurance by getting married, even if you are considered part of a traditionally high-risk insurance group.
Joint car insurance for married couples
Joint car insurance does not exist, as you aren't able to take out cover as equal policyholders in the UK. However, you can be added to someone else's policy or add someone to your policy as a named driver, but it's important that the named driver does not use the vehicle more than the main driver.
If insurers find out that the named driver on your policy has used the vehicle more than the main driver, the car insurance will become invalid and your premiums will have gone to waste, as it is a type of fraud known as 'fronting'. You may also struggle to find cheap car insurance deals in the future as a result of this mistake.
Bear in mind that if you are ever offered a joint car insurance policy, it may be too good to be true. Compare the Market, in line with many other industry experts, state that "there is no such thing as a special 'joint policy' or special 'family insurance' policies", so steer clear of any provider that falsely claims to offer them.
Do I have to change my name on my car insurance when I get married?
If you get married and change your name, you should inform the DVLA and your insurance company, as you risk invalidating your policy if you fail to do so.
As a rule of thumb, you should always let your insurer and the DVLA know when your personal details change (this includes your name, address and occupation).
Lying on your car insurance
You should never lie on your car insurance application, so don't be tempted to claim to be married in the hope of receiving cheaper premiums.
If you falsely claim to be married to get cheaper cover, you could face serious consequences, including fines, driving bans and even prosecution for fraud.
Get cheaper car insurance with Compare UK Quotes
If you compare car insurance for married couples vs. single people, the difference can be surprising, with some policyholders saving up to £200.
There are many other (slightly less drastic) ways to save money on car insurance, including:
Park your vehicle away from trouble (in a garage or on a private drive)

Improve you vehicle's security system by adding alarms and devices
For more information, be sure to browse our website and check out our other motor insurance guides.
---