Millions of UK Households are Set to Save on Energy Bills
15 million homes will have energy bills cut by up to £95
---
---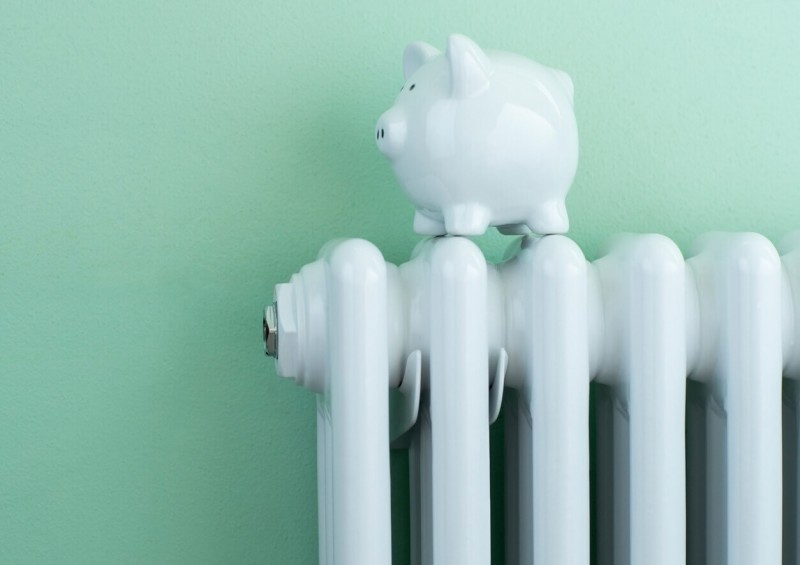 As with most industries and businesses in the UK and across the globe, the Coronavirus pandemic has had a significant impact on the energy market.
In February 2020, wholesale prices for gas and electric dropped to a 20-year record low due to the reduced demand for energy, and as a result, Ofgem has lowered the energy price cap on default and prepayment tariffs, reducing it from £1,126 to £1,042 from October 2020 to March 2021.
This is the lowest price cap drop since the scheme began in January 2019, after Theresa May stated that people were being charged 'rip off' prices for their energy bills. But what exactly is the energy price cap and what does this mean for consumers?
What is the energy price cap?
The energy price cap was introduced to the UK on 1st January 2020 by the government's gas and electricity regulator Ofgem, with the main aim of protecting households that are on default standard variable tariffs (SVTs), which are generally the most expensive types of energy deals on the market.
The energy price cap limits the amount that suppliers are allowed to charge their customers for every unit of gas and electricity. It is calculated by looking at wholesale gas and energy prices, network costs and government schemes that help people save on their utility bills, such as the renewable energy subsidies, and Ofgem alters the price cap twice every year to reflect this average cost for the following six months.
Energy companies are not permitted to charge customers any more than the price cap, but this only applies to those who don't change energy companies and are on default tariffs, so it helps to ensure that customers are only paying fair prices for energy and aren't being charged too much each year.
How much money can people expect to save?
After dropping the energy price cap, Ofgem predicts that around 11 million homes that are on standard energy tariffs will save up to £84 on their energy bills, and 4 million households that are on prepayment meters could witness their bills dropping by up to £95 during the winter months this year.
What if wholesale prices start to increase again?
While the demand for energy was significantly lower during lockdown, energy prices have already started to recover as lockdown rules have eased and many people are getting back to normal life.
This means that while people can expect to make savings this winter, which will be a huge help for those who've struggled financially due to Covid-19, we can expect the price cap to rise again next year as long as wholesale prices continue to increase, so it's worth bearing this in mind for any future budgeting plans.
Read more: Why Switch Energy Suppliers?
What's been said?
Most industry experts have commented on how UK energy consumers can cut their bills down even further if they are willing to do a little research.
Chief executive of Ofgem, Jonathan Brearly, stated that while "millions of households, many of whom face financial hardship due to the Covid-19 crisis, will see big savings on their energy bills this winter when the level of the cap is reduced", customers can "also reduce their energy bills further by shopping around for a better deal."
He added that "Ofgem will continue to protect consumers in the difficult months ahead as we work with industry and government to build a greener, fairer energy market."
Ed Dodman, a director at the Energy Ombudsman stated that "shopping around for a cheaper energy deal is still the best way to save money, particularly for customers on standard variable tariffs, but before switching to a new supplier it's a good idea to check out its customer service credentials."
Mr Dodman also commented about review sites and other helpful tools online which can help give a good idea about the quality of service offered by energy companies, which will help when choosing which energy company to switch to.
You might like: Households Choose Smaller Suppliers Over Big 6 Energy Firms
How to compare energy prices and save up to £300
The Head of Energy at comparethemarket.com, Peter Earl, states that on top of the £84 saving, customers on SVTs "could stand to save, on average, £217 more if they switched to one of the best-priced deals on the market".
If you want to see how much you could save on your energy bills by switching today, simply tap the button below to start comparing quotes offered by a range of energy suppliers in the UK, including the Big Six and other smaller providers.
And for further information about switching energy suppliers, take a look at our related guides below:
Related guides:
How Much Money Can I Save by Switching Energy Suppliers?
How Do I Switch Energy Suppliers?
A List of Energy Suppliers in the UK
---