Car Insurance for Bad Credit in the UK
Will your credit score affect your premiums?
---
---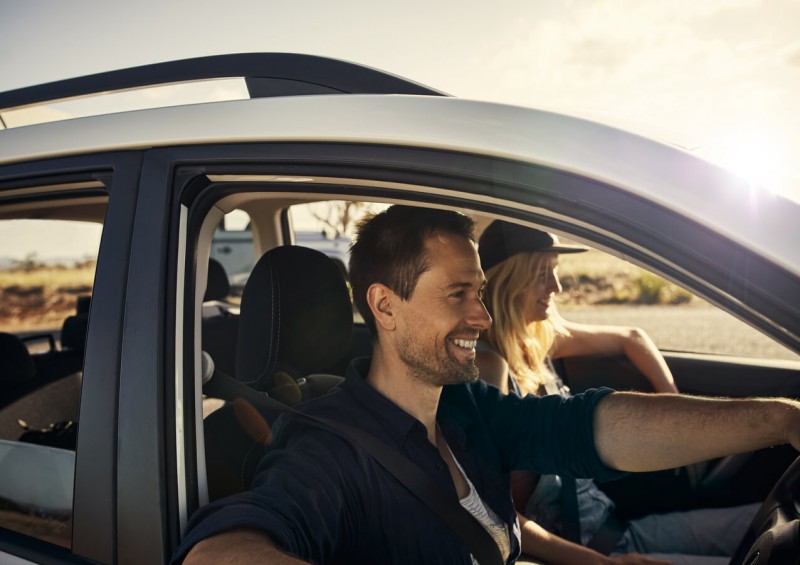 Car insurance and credit are somewhat connected, but perhaps not as much as some people first think.
How much of an impact your credit score has on your eligibility for car insurance and your premium costs depends primarily on whether you pay for cover annually or on a monthly basis.
Your ability to pay for car insurance annually should not be affected by your credit score, but if you want to pay monthly for cover, your credit rating has a far more significant bearing on your eligibility and the cost of your premiums.
Here, we explain whether you can get car insurance for bad credit and what affect your credit file has on your premiums.
Pay annually for car insurance with bad credit
If you're paying annually for car insurance, your credit score should not affect your eligibility for cover and insurers will not conduct a 'hard search' of your credit history.
What is a hard credit search? A hard search occurs when a lender takes an in-depth look at your credit report and score. It leaves a mark on your credit report, so when you apply for credit in the future, lenders will be able to see that you applied for credit and they'll know whether or not you were accepted.
Comparison sites may do a 'soft search' if you compare quotes with them, but this is only done to check that the information you've provided them with is accurate. Lenders cannot see soft credit searches on your credit report and it won't impact any future credit applications that you make.
However, if you decide that you want pay-monthly car insurance, then your credit rating will be checked with a 'hard search' and it will have an impact on your eligibility.
Monthly car insurance
Pay-monthly car insurance is a type of finance plan offered by certain providers in the UK, where you pay monthly premiums PLUS INTEREST every month.
As interest is charged on your premiums, pay-monthly car insurance often ends up being more expensive than standard cover where policyholders pay annually, despite seeming more convenient at first glance.
It is an option for those who would struggle to pay the upfront lump-sum that's usually required to pay for annual cover, but it's important to remember that you will probably end up paying more in the long-run.
Read more: Car Insurance and Credit Checks
Does your credit score affect monthly car insurance premiums?
If you decide to pay monthly for car insurance, you are essentially taking a form of credit from the insurer – hence why they can charge interest – and they must therefore take your credit rating into account by conducting a hard search.
If you have a poor credit score, you are likely to be charged more in interest, and some providers may even refuse to offer you cover if they feel that you won't be able to make the monthly payments.
Those with a bad credit rating should not apply for too much credit with too many lenders, as there is a higher risk of you being rejected, which will only damage your credit file further.
Check your credit score today using Check My File – a credit checking website that provides information from all four of the main credit reference agencies in the UK – by tapping the button below. Sign up to a 30-day free trial and cancel anytime - it costs £14.99 after the free trial:
Do not mistake this for one-month temporary car insurance, as the two should be used under very different circumstances.
Pay-monthly car insurance for bad credit
If you have a poor credit score, your chances of taking out an affordable pay-monthly car insurance deal are not overwhelming.
Many providers will refuse to offer you cover if they feel that you are too much of a risk – in terms of whether you will be able to make monthly payments – but there are some that will simply increase the interest (APR) that applies to the payment plan in order to offset the higher risk that you pose.
Paying annually for cover may be a better option for those with poor credit scores, but then there's the issue of whether you can afford a lump-sum worth hundreds (if not thousands) of pounds.
Read our guide to the average cost of car insurance for more information on how much annual cover costs in the UK.
Can you be refused car insurance for bad credit? Your application for pay-monthly car insurance can be rejected if you have a poor credit history, but it should not affect your application if you pay annually.
How to improve your credit score
If you are convinced that pay-monthly car insurance is the best option for you, then you may want to work on improving your credit score before applying for cover. This can take some time, so be sure to plan ahead.
There are many ways to improve your credit score or creditworthiness, including:
Paying your bills on time
Spending on a credit card little and often (and paying it off in full and on time)
Registering on the electoral roll
Removing any negative financial associates
Closing unused accounts
Limiting your credit applications
Keeping your credit utilisation under 30%
Read more: Start Building Your Credit History from a Young Age
What if you can't afford to pay for car insurance annually?
Paying annually for car insurance is generally the most cost-effective option and you will almost always pay less in the long-run, but it's easier said than done. Car insurance can cost thousands of pounds for some people, which they may simply be unable to afford in a one-off payment.
Motorists that are required to pay higher than average car insurance premiums (usually young drivers, new drivers, or those with driving convictions) may not be able to afford the lump-sum that they are quoted when looking to pay annually, which is why paying monthly for cover is sometimes attractive to those drivers, despite knowing that it will cost more overall.
If you are worried that you may not be able to afford annual cover and don't want to risk being rejected by pay-monthly plans or facing high interest rates, you should start by comparing car insurance quotes here at Compare UK Quotes to ensure that you are getting the best deal possible:
Compare car insurance quotes for free
Comparing quotes from a range of providers and shopping around for cover is the best thing you can do to get cheaper car insurance premiums, as the market is so competitive that you will often find more affordable deals when the time comes to take out or renew your policy.
Here at Compare UK Quotes, you can compare car insurance quotes for free – all you have to do is tap the button below and begin your search:
Compare quotes with us today to find cheap car insurance today, or find out more about cover in our related guides:
---