The Best First Cars for New Drivers in the UK
---
---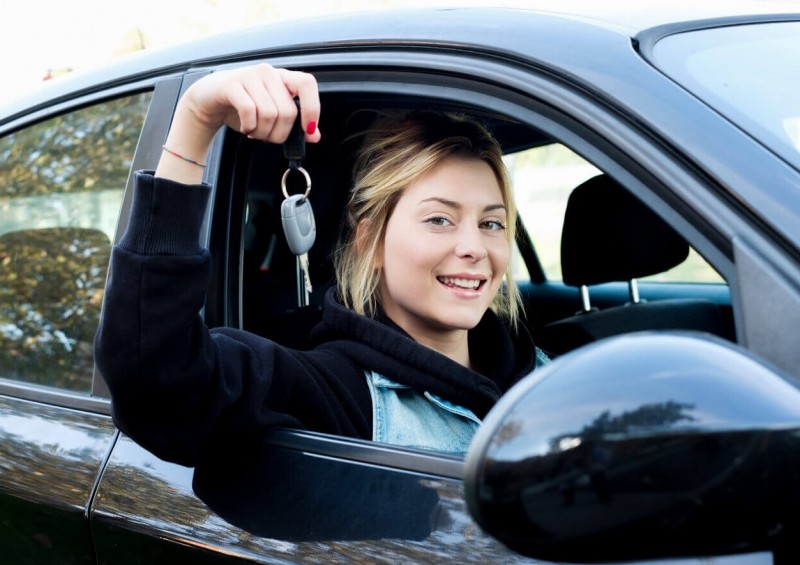 The best first cars for new, young or inexperienced drivers in the UK should be cheap to insure, easy to drive and affordable to run.
They don't have to be boring, old or broken down, but you will need to shop around to find the best fit for your personal preferences.
A list of the best, cheapest first cars for new drivers
Passing your driving test and becoming a new driver is an exciting time, and there are two key things to sort out before hitting the road:
Of course, you should also make sure that the vehicle is taxed, registered, in a roadworthy condition and has a valid MOT certificate.
There are many makes and models available to choose from, so you may need to take some time to compare cars and perhaps even take some for a test drive if possible.
The best first cars for 17-year-olds and new drivers include:
Ford Fiesta
Volkswagen Polo
Vauxhall Corsa
SEAT Ibiza
Peugeot 208
Hyundai i10
Fiat 500
Nissan Micra
Toyota Yaris
Volkswagen Golf
All of the above are relatively cheap to insure, well-designed and popular among new road users.
The next question is whether you buy your first car as a used or brand new model.
Used vs. new cars for first time drivers
There are pros and cons to both new and used cars, but most people traditionally tend to opt for a used car as their first vehicle in the UK.
This is because used cars, generally speaking, are cheaper to buy, insurance premiums are likely to be lower, and it doesn't matter so much if you damage it.
But there are also some disadvantages to used cars, including the fact that they may not be as safe as newer models, they could have underlying maintenance issues (which can be costly to repair) and they are – of course – not as reliable.
The best used cars for first time drivers are available at dealerships across the country, but the costs will vary considerably between each one, so be sure to shop around and haggle for a lower price where you can.
There are benefits to buying a new car as your first vehicle, including the fact that they are reliable, safe, and should always cost less in maintenance than used cars.
New cars are becoming more popular with young drivers due to the attractive leasing and finance options available (including PCP, HP and PCH), which don't require a hefty lump sum, but higher insurance costs may sting you.
The best first cars for insurance in the UK
Car insurance should be a major factor in determining which car you choose as your first vehicle, as premiums can be very expensive for new drivers.
Your age and driving experience is taken into consideration when insurers calculate the cost of your premiums, and they will typically view new drivers as high-risk policyholders, as they lack experience and are statistically more likely to be involved in an accident.
You should therefore only choose vehicles that are cheap to insure as a first car.
The best cars for first time drivers in terms of their insurance premiums will be those in the lowest insurance groups, which include:
| | |
| --- | --- |
| Vehicle | Average cost of premiums* |
| Hyundai i10 | £441.19 |
| Volkswagen Up! | £487.09 |
| Nissan Micra | £628.87 |
| Volkswagen Polo | £800.87 |
| SEAT Ibiza | £836.42 |
These figures are based on data from Compare the Market from March 2020 to June 2020, looking at premiums from people of all ages, addresses and driving histories. They may be higher for you as a new driver, but you could also find a cheaper deal – there's no guarantee.
The best way to determine how much you will have to pay for insurance on your new car is to get a quote:
Read more: The Average Cost of Car Insurance
Alternatives: car sharing, named driver and temporary insurance
Remember, you don't necessarily need a car to yourself as soon as you pass your test – there are some alternative options worth considering.
Named driver insurance
If your circumstances allow, you could share a family member's car and be added as a 'named driver'.
As the named driver, you will be insured to drive the vehicle, but you must not use it more than the main driver, as this could invalidate the policy and result in you being guilty of a type of fraud known as 'fronting'.
It can be a far cheaper option than buying your own car and taking out your own annual car insurance, so it's certainly worth considering if it's something that suits your situation.
Find out more in our guide to named driver insurance.
Temporary car insurance
If you want to take to the road immediately when you pass your test, but have not yet purchased or picked up your own vehicle, you can drive someone else's car by taking out temporary car insurance.
You should, however, only do this on a short-term basis, as it can become expensive over time. If you need cover for several months, it's worth comparing annual and temporary quotes to determine the best option for you.
Get cheap car insurance on your first car with Compare UK Quotes
Regardless of your age, experience or desired level of cover, comparing quotes should always be at the top of your list when trying to find the best and cheapest cover.
Car insurance for teenagers or new drivers on their first cars is notoriously expensive, which is why you must weigh up your options by comparing quotes, finding a cheap vehicle to insure, and considering all of the types of policies available to you (annual, temporary, named driver, etc.).
Whether you're deciding which car to choose as your first motor or looking to take out cover as a new driver, get started today by comparing car insurance quotes:
Related guides:
---