Temporary car insurance for new drivers
---
---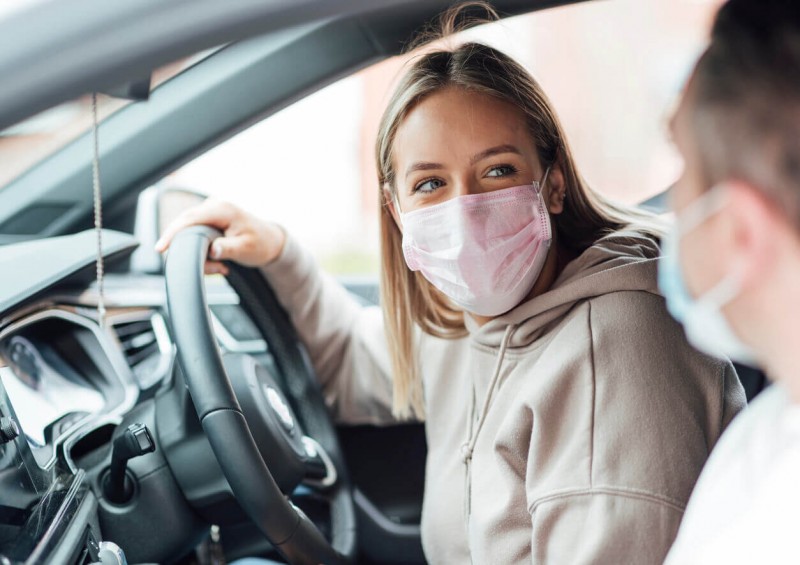 First-time drivers who have just started out on their 'learning-to-drive' journey generally have no idea when they will pass their driving or theory tests, making temporary car insurance for new drivers under 21 commonplace.
One reason temporary insurance is popular is because when new drivers pass their tests, they'll have to change their cover and notify their insurer that their licence has changed from being a 'provisional' to a 'full' driving licence. A full driving licence means that you will face much more expensive premiums because you'll be out on the open roads without an experienced driver by your side telling you when to indicate, slow down or get into the correct lane.
Although you can easily update your licence details with your current insurer, due to how expensive it is to insure a new driver with a full Licence as opposed to a provisional one, it's usually better to be able to shop around and compare quotes to get a cheaper deal at this stage.
Additionally, as well as learning to drive with an instructor, a new driver very often practices driving in a parent's vehicle and once they pass their test, will want to buy and insure their own vehicle.
This is where temporary car insurance can be a godsend for young drivers meaning they only have to pay for car insurance for a short period of time when they need it, thus avoiding having to pay more for insurance than they need to.
If you're a new driver and are thinking about taking out short-term car insurance, here's everything you need to know.
How does short-term car insurance work?
Unlike standard car insurance policies that typically run for a whole year, short-term car insurance can provide cover for as little as one hour up to several months.
When you take out cover, you agree on the policy term (amount of hours, days or months the insurance will cover you for) to suit your particular circumstances and needs. When that period of time elapses, you will no longer be covered (insured) to drive a car but should you need to, you can ask most insurers for an extension when your temporary policy nears expiration.
Most policies are fully comprehensive but some providers offer third party or third party fire and theft. However, very often, despite providing more cover and being a much better option, fully comprehensive car insurance policies are usually cheaper.
Should you need to make a claim on a temporary insurance policy whilst driving another vehicle, doing so will not affect your no claims bonus (should you have a separate annual policy on another vehicle). Likewise, if you make a claim for an accident in someone else's car, it will leave their no claims discount intact too.
Note: If you think you will need to temporarily insure a car several times throughout the year or for more than 6-7 months of a year, then this type of cover is not always the best policy and could work out more expensive.
When would new drivers need temporary car insurance?
There are many circumstances where a new driver may need temporary car insurance such as when they're:
Learning to drive
Taking out temporary car insurance for learner drivers can save you money and protect your no claims discount.
Adding a learner driver to your annual policy can increase premiums and should they have an accident, could make you lose your no claims bonus.
Also, if you take out an annual policy for a learner driver and they pass their driving test within six months, you'll then have to change the policy cover halfway through a policy which could leave you out of pocket.
Driving someone else's car
If you want to temporarily drive someone else's car, taking out temporary cover is pretty essential as most annual policies will not cover young drivers under 25 for driving other cars. You will also protect a car owner's no claims discount by taking out your own insurance.
Picking up a new car
It's against the law to drive or park a car on any public road in the UK, even for one second, without valid insurance. So don't think you can risk it with excuses about buying a new car and planning to insure it just as soon as you get home.
Many car dealers will offer to arrange temporary insurance for you but, of course, you can quickly arrange this yourself by comparing quotes online.
Notably, there are also insurers who will provide short-term cover for the warranty period.
Away at University
Most students leave their cars at home when they're away studying at university and they just want to be insured to drive when they're at home during the holidays.
Or when a student doesn't have a car, they may want to temporarily borrow a parent's or sibling's car when they return home for a break.
Either way, temporary car insurance is a great solution for only having cover when you need it and a cheaper alternative to an expensive (potentially wasted) annual policy.
Going for a test drive
Most car dealers will have a blanket insurance policy for when you test drive any of their vehicles. However, if you're buying privately, you will need to arrange your own temporary insurance to be covered for test driving a car.
Wanting to drive a classic or sports car
If you're a new driver under the age of 25, classic car insurance is hard to come by so again, temporary cover can be a great alternative.
What is the longest and shortest time you can get short-term cover for?
Short term cover is extremely flexible and most insurers will offer a variety of time periods for short term, temporary cover including:
Hourly car insurance (can be from as little as 1 hour up to several hours)
1 day car insurance (can be from 1 day up to 30 days)
1 week car insurance (can be from one week up to several weeks)
3 month car insurance (can be up to several months)
Do new cars come with temporary insurance?
Not usually, no, unless it's a brand new car.* It is usually the new owner's responsibility to insure a new car although you can usually ask a car dealer to arrange this for you.
* If you buy a brand new car from a dealership, temporary cover can very often be included.
How much is temporary cover for new motorists?
Temporary cover costs will be affected by:
How old you are
How long you've been driving
The type of car you want to insure
The length of cover
The excess you agreed to pa
According to Confused.com data, the average cost of one day insurance is £42 or temporary insurance for one week an average of £117.
Taxing a car with temporary car insurance - can you do it?
Yes, it is perfectly acceptable and legal to tax a car with temporary car insurance cover.
Read more: Can you tax a car with temporary insurance?
Cheap temporary car insurance for new drivers
To get cheaper temporary car insurance policy when you're a new driver you should:
Try to drive less miles (but do not underestimate or lie to an insurer about mileage)
Avoid paying monthly (paying annually is usually cheaper)
Buy a low insurance group car (smaller, less powerful motors are cheaper to insure)
Go green (pure electric cars are now generally cheaper to insure)
Make sure your car is secure (park it in a garage or private driveway where possible)
Increase your excess amount (the higher your excess, the less your premiums are)
Arrange black box car insurance (some providers will cover you for 6 months)
Add a responsible, older named driver to policy (typically a parent)
Take and pass an advanced driving course (known as Pass Plus)
Get a quote for temporary cover with us today by tapping the button below. Alternatively, check out our related guides to learn more.
Related guides
---