Can you have two insurance policies on one car?
---
---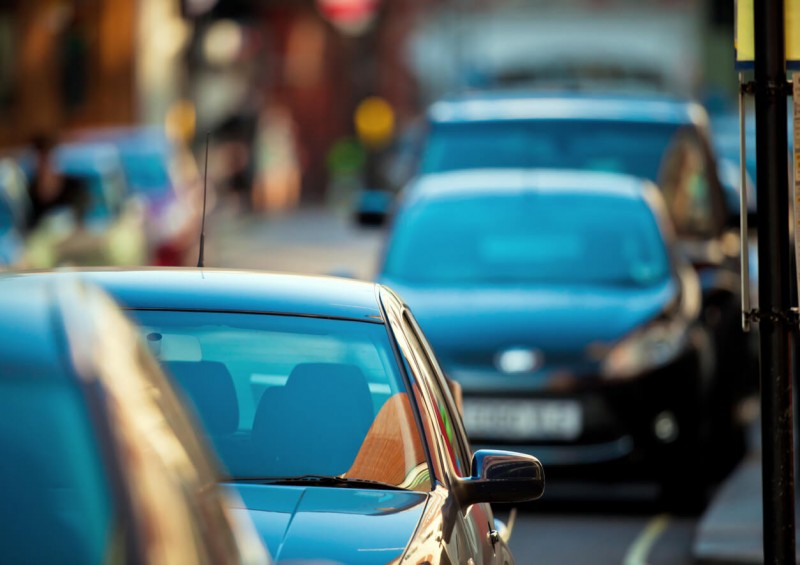 If you're wondering whether or not you need to have two car insurance policies for the same car, you actually only need the one.
Whilst it's entirely legal and possible to effectively over-insure a car by having two separate car insurance policies, unless a second policy is for another driver, dual insurance doesn't really make sense and is a complete waste of money.
Here's everything you need to know about double car insurance.
Can I insure 2 cars in my name?
Yes, insuring two cars in one driver's name is perfectly legal if you're going to be the primary driver of both cars.
You can insure 2 or more cars by either taking out separate policies or by taking out one multi-car insurance policy that covers you to drive more than one car.
However, if you're not the registered keeper of a car, some insurers won't insure you as the main driver and if you do get cover, your premiums will usually be higher if your name isn't on the log book (V5C).
The registered keeper of a vehicle is not necessarily the owner; they are just responsible for making sure a car's roadworthy (insured, MOT'd and taxed, etc).
The primary or main driver is the main user of the vehicle. If you drive a car less than the primary driver, you should only be listed as a 'named driver' on a policy and the policy cannot be in your name.
If a learner or a fairly new, young inexperienced driver drives a car more often than you, then they must be the main driver for insurance purposes. If you lie to your insurer and say that you are the main driver when you're not (some parents do this to get cheaper premiums for their children), this is called 'fronting' and is considered insurance fraud.
How many cars can you insure?
You can insure multiple cars; there's no limit to the amount of cars you can insure.
As mentioned above, the only limitation with some insurers is that they sometimes prefer the registered keeper of a car to take out the insurance and may either refuse to insure you or charge higher premiums.
If you want to insure more than one car, you can take out multiple car insurance with certain insurers so you only have one policy that covers you to drive multiple cars that you will be the main driver of. There is usually a limit on the amount of cars you can have on one multi-car policy - typically up to 5 or 6 cars.
It goes without saying that individually arranging multiple car insurance policies can be a real hassle and separate policies can also be more expensive, making this option much less convenient than a standalone multi-car policy. However, multi-car cover isn't always cheaper so if you have spare time, you should shop around and compare quotes to get the cheapest and best insurance deal possible.
Can 2 people insure the same car?
Yes, they can, although there's nothing to be gained from having two separate car insurance policies for the same car, unless the owner of the car wants to protect their No Claims Discount - if this is the case, a second user will need to arrange their own separate insurance.
Alternatives to taking out two separate, standalone insurance policies can include:
Adding someone as a 'named driver' to a car's existing insurance policy
A car owner taking out 'any driver car insurance' cover also known as 'open policy car insurance' that allows anyone else to drive their car and be covered by their insurance
A driver adding 'drive other car insurance' cover to their existing car insurance policy so they are legally insured and covered to drive any other car in addition to their own
You might also be interested in: Can I drive an uninsured car with my insurance?
Is it illegal to have two insurance policies?
No, it isn't illegal to have two insurance policies, but it is illegal to make two full claims on two separate policies for the same incident.
A good example of where people end up having two insurance policies is when they have expensive or highly-sentimentally-valued jewellery that has inadequate cover under their home insurance policy. Rather than under-insure expensive items of jewellery, many people choose to take out additional specialist jewellery insurance. This would mean they have two separate insurance policies for their jewellery but as mentioned above, it is only acceptable to make a claim on one policy, otherwise you would be committing insurance fraud.
What if I have double car insurance?
If you've accidentally doubled up on your car insurance then you should cancel one of your policies as there's no point in paying for two.
First, check to see if any of the policies are still within the 14-day 'cooling off period' and if so, cancel that policy as you will get a refund for any paid premiums thus far, but you may have to pay a small contribution for the days you were covered and an admin fee.
If neither policy is within the cooling off period, then check which policy:
Offers the best cover
Offers the best value for money
charges the lowest administration fee for cancelling your policy
and contact the relevant insurer to cancel the less desirable policy.
Read more: Cancelling your car insurance early
Is double insurance a good idea?
No, double insurance isn't usually a good idea because having two policies for the same car could:
Cost you twice as much money despite only offering exactly the same protection as one insurance policy
Lead to a delay in a claim being processed and a delayed payout from the insurers who will need to contact one another to agree what their contribution will be - they can very often disagree on the amount
Increase your insurance premiums if you end up making two claims instead of one and you'll lose both lots of No Claims Discount too
Even though doubling up on insurance isn't a good idea, there are certain circumstances where double car insurance may unintentionally or naturally occur such as:
You pick up a car you've just bought that's still insured by the car's seller but have arranged your own insurance to drive the car away.
You had a temporary insurance policy for a vehicle and arranged annual insurance cover when the temporary policy was still active.
You've taken out a new policy with a different provider and the insurance with your old and new providers overlaps.
You've failed to cancel auto-renewal with an insurer and have taken out a new policy with a different provider.
If you're not sure whether your car is insured, you can easily check online for free by using the Motor Insurance Database's checking tool.
If you suspect that a car isn't insured and you want to report it, read our guide: How to report an uninsured car.
Why is insuring a second car so expensive?
Insurance for a second car is not always more expensive, especially if you're able to 'mirror' a lengthy No Claims Discount on another vehicle with a multi-car insurance deal.
Also, taking out two separate policies isn't always more expensive so you should shop around on the internet and compare quotes for both multi-cover and individual policies to find the best deals.
Related guides
---