Can I Drive an Uninsured Car With My Insurance?
---
---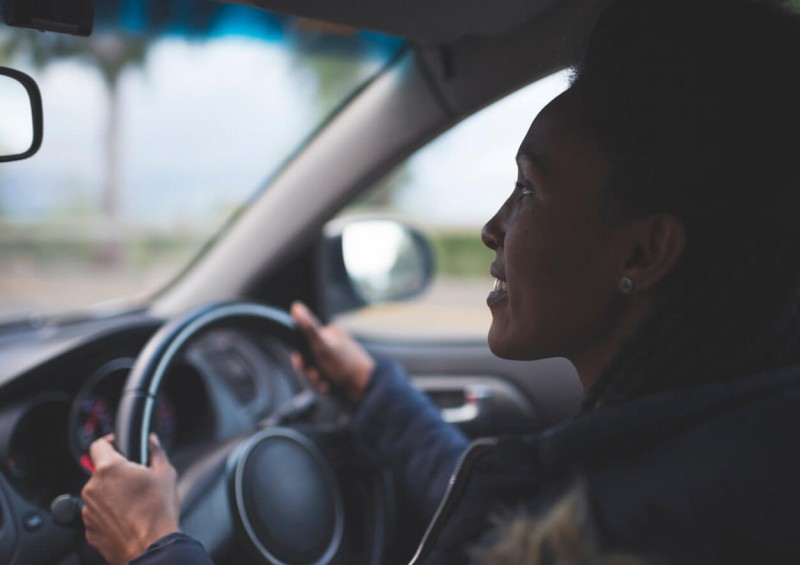 Many drivers in the UK are under the impression that they can jump into someone else's car and drive off without a second thought about insurance - particularly if they have fully comprehensive cover in place.
It doesn't even occur to many 'experienced' drivers to ask themselves, Vroom! Off they zoom down a [ANPR-infested] road with their 'devil may care' attitude, blissfully oblivious that they're an illegal, uninsured driver.
According to forcescompare.uk, there are:
Approximately 3,000 drivers are caught every day without insurance in place

5 million cars have been seized in the last decade
So, to help clear up the confusion surrounding the question "can I drive another car on my insurance?", we have written this FAQs guide about insurance cover for driving other cars.
Below, we answer all your most relevant queries from what car insurance covers you for and what the car owner needs to have in place, through to how to check if a car has insurance.
Am I insured to drive any car? - FAQs
Does my car insurance cover me for other cars?
No, not necessarily. Most standard insurance policies only cover you in the case of an emergency and do not include Drive Other Car Insurance (DOC) cover. You should always carefully check the terms of your insurance policy before driving another car.
However, if the owner of the other car has Any Driver Car Insurance (aka 'open policy car insurance') then you will be fully insured to drive the owner's car, with their permission.
For peace of mind, you should check if a car you're about to drive is fully insured before driving it on a public road. If you are not a named driver on the car owner's insurance policy or they do not have 'Any Driver Car Insurance', then you should arrange your own insurance to drive another car.
Remember, the person allowing you to drive their car may be unaware that their own insurance doesn't cover other drivers. Equally, they may also be unaware that if you do not have specific car insurance cover yourself then, if you have an accident, they (the car owner) will be held liable and will have to claim on their own insurance policy to cover the costs.
If I have fully comprehensive car insurance, can I drive any car?
In 2021, it's quite rare for fully comprehensive car insurance policies to provide third party cover to drive 'any car' as standard. Some fully comp policies allow you to drive another car if there is an emergency, but not for any run-of-the-mill reason.
In addition, young drivers up to the age of 25 do not have this additional cover option as part of their fully comp insurance full stop.
To be fully insured to drive any car, you need to check that your insurance policy covers you to do so and whether or not it only covers emergencies. In the likely event that you are not covered by your comprehensive insurance, you will need to take out 'Drive Other Car Insurance' (DOC) cover which is usually an add-on to a standard comprehensive insurance policy.
Alternatively, if the owner of a car has 'any driver car insurance' or specifically names you as a driver on their insurance policy, then you are fully insured to drive that car.
What are the consequences if you're caught driving without insurance?
The consequences for uninsured drivers caught by the Police can be an IN10 driving conviction, where you could receive a fixed penalty of £300 plus 6 penalty points on your Licence. Or, if the matter goes to Court, you could receive an unlimited fine and be disqualified from driving.
Penalties for driving with no insurance will have to be declared to your insurer for 5 years from the date of conviction (whereupon your conviction will be 'spent' ) and, as a result, your premiums will be higher.
Driving uninsured on a public road is illegal. There are only three circumstances where your vehicle can be legally uninsured and one circumstance where a car can be driven uninsured:
Your car has been sold, scrapped, written off, stolen or exported

Your car is between dealers and/or held in stock

You are driving your car on private (not public) land
So in addition to making sure you're insured to drive another car, you should always make sure you know when your car insurance is due for renewal and never let it expire.
What are the consequences for the owner of an uninsured car being driven by someone else?
The consequences for a car owner allowing someone else to drive their uninsured car can be a £300 fine and 6 penalty points on the car owner's Driving Licence. If the matter goes to Court, the owner could receive an unlimited fine and be disqualified from driving. As a result, the car owner's insurance premiums will be higher for up to 5 years.
Basically, if someone else gets caught driving a car you own, without insurance, this is treated exactly the same as if the car owner had been driving their own car uninsured themselves - which is illegal. It is the responsibility of a car owner to make sure their car is insured before they or anyone else drives it.
If the owner of a car doesn't insist another driver arranges their own insurance and the driver is only covered by their own insurance, this means that if the other person has a car accident, the owner will have to make a claim on their own insurance policy.
How do I check if a car has insurance?
If someone permits you to drive their car, you are allowed to check if their car has insurance by doing a quick, free check on the Motor Insurance Database's (MID's) website.
If the car is shown as insured, unless you're 100% certain that you have been named as a driver on the car or that the car owner has specialist 'Any Driver Car Insurance', you must ensure you are covered to drive another car by your own insurance. An MID check will not reveal specific details about the type of insurance cover; it will only tell you if the car is insured or not.
If an MID insurance check reveals the car is uninsured and you do not arrange your own cover, you will be breaking the law if you drive the car. UK law stipulates it is illegal to drive any vehicle on a public road without at least having third-party insurance in place.
You can easily be detected as driving with no insurance and caught breaking the law by one of the 11,000+ Automatic Number Plate Recognition (ANPR) cameras on British roads.
Learn more How Much Do Penalty Points Affect Car Insurance?
Will an IN10 conviction make my car insurance more expensive?
Yes, an IN10 endorsement will stay on your driving licence for 4 years and will have to be declared to your insurer every time you renew your insurance for 5 years, until it is spent.
Driving convictions have a huge impact on your insurance premiums and some insurers may refuse to insure you. Convictions coupled with a bad credit score seriously thwart your chances of getting competitive insurance quotes.
So it's always best to make all the necessary checks that you are fully insured to drive another vehicle, otherwise you may need to resort to taking out convicted driver insurance in the future, which will cost you a lot more.
If you have unspent driving convictions then you should compare cheap convicted driver insurance quotes online.
Get a car insurance quote today by tapping the button below. Alternatively, check out our related articles for more support and information.
Related guides
---