Do I Have to Insure My Car If I'm Not Driving It?
---
---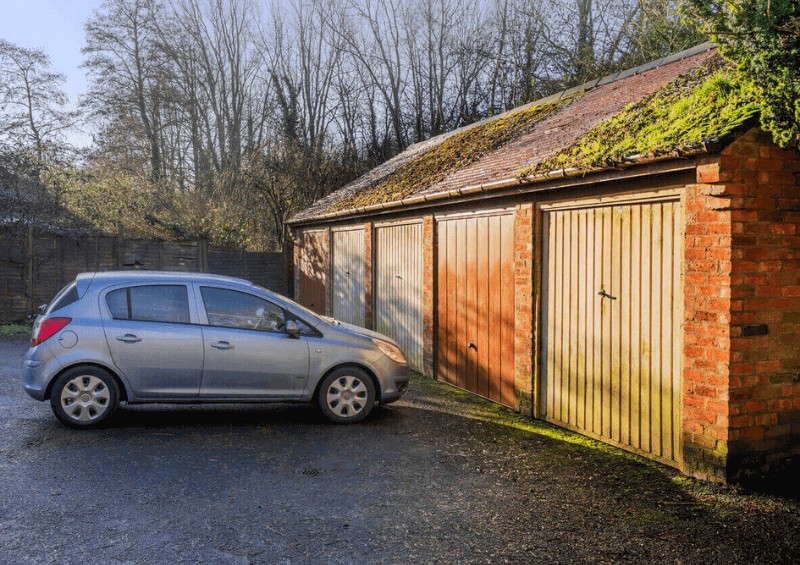 Thousands of drivers in the UK are using their cars much less at the moment. With many offices being closed and workers placed on furlough or working from home, the number of cars on UK roads has decreased dramatically.
If you only use your car for commuting then there's a chance you've stopped using it altogether.
If you're no longer using your vehicle for whatever reason, it may have you thinking; do I have to insure a car I don't drive? And if you're looking to save money during these difficult times then you will need to give this some serious thought. In this guide, we provide some useful pointers to help you stay legally covered.
Looking for car insurance? Compare quotes to see how much you could save now:
Does a car need to be insured?
Firstly, it's important to remember that you must have a valid car insurance policy if you are intending to drive or park your vehicle on public UK roads.
Whatever the reason for getting behind the wheel, you're going to need to be insured with at least third party insurance (the minimum legal requirement) if your car is parked on a public road, and the same goes if it is parked on your own driveway or garage – therefore, if you have an uninsured car on private property, you're breaking the law.
How do I take my car 'off the road'?
If you're not planning on driving your car for a long period of time and you intend on parking and keeping it on private land, then it may be worth requesting a Statutory Off-Road Notification (SORN) from the DVLA.
Once you have sorned your vehicle, you will be able to cancel your car insurance policy (provided it makes financial sense to do so) and then your uninsured vehicle can be kept on your private property until you decide that you need the car again.
Remember, it is vital that you make sure your vehicle has valid insurance and tax before driving it again – otherwise, you will be driving around illegally as an uninsured driver and could face serious penalties.
You might like: A Guide to Cancelling Car Insurance Early
What is SORN?
If you choose to SORN your vehicle, you will not have to pay tax or insurance on it for the duration of the SORN. If you have paid your tax in full for the year, you will be entitled to a refund for any months remaining on your existing road tax. The refund will be processed automatically, but you'll need to cancel the car insurance policy yourself, which may incur a charge if you are ending the agreement early (this may not be much depending on when you cancel the policy).
You can register your car as off-the-road immediately if you have your V5C logbook. If you'd prefer to wait until the first day of the next month, you'll need to provide the 16-digit number that you'll find on your V11 tax reminder letter.
You can check whether your vehicle is currently classed as off-the-road by visiting the AskMID website and entering a few details.
Read more: Checking Your Car Insurance Status with AskMID
How do I get my car back on the road after SORN?
It's as simple as taxing your car again. You'll need the 11-digit reference number on your V5C certificate to do this and, of course, you'll need to make sure you're covered by a minimum of third party insurance before you're able to drive or park on public roads again.
Learn more: Why is Comprehensive Car Insurance Cheaper?
Cancelling your car insurance may affect your premiums when you decide to 'un-SORN' your car, so be sure to do some calculations before making the decision so that you're not going to be out of pocket.
Other things to consider
Before you go down the route of declaring your vehicle as off-the-road with a SORN, consider the following first;
Will I definitely not need my car? Think of any emergency situations that may require you to drive the car again. With the COVID-19 pandemic leaving us all facing uncertain times, you may be called upon to use your vehicle in exceptional circumstances, such as driving a loved-one to hospital or delivering vital supplies to those who are shielding or in isolation. You may need to just get temporary car insurance for one day or pay as you go cover instead of an annual policy.
Am I actually going to save money? Even though you're not driving the car as much, your no-claims bonus is continuing to build up, which could help to lower your premiums in the long-term.
If you're leaving your car off-the-road for a long period, think of the damage it could be doing. When you SORN your vehicle, you won't be able to take it for a quick dash around the block, which could lead to your battery draining in time. Also, if your car is parked outdoors, it is open to the elements, which could prove costly on its next visit to the garage when you begin driving again and need to get an MOT to make sure it's roadworthy.
How temporary car insurance could help
Can you insure your car for a day or a week? Yes, you can. If you ever need to use your sorned vehicle, you will need to insure it, and if you only need it for one day or even a week, temporary cover may work out cheaper for you than paying a large upfront payment for an annual policy that you're unlikely to get the use out of.
You will need to work out which type of cover suits your individual situation best, which can be done by comparing quotes with comparison sites online or contacting specialist insurers.
After comparing quotes and policies, you may even find that an annual policy will suit you better after all, depending on how often you intend to drive your car. The only way to find out is to compare car insurance quotes first. Get started now by tapping the button below, or check out our related guides for further information and advice.
Related guides
---