Average Monthly Car Payment
How much is it?
---
---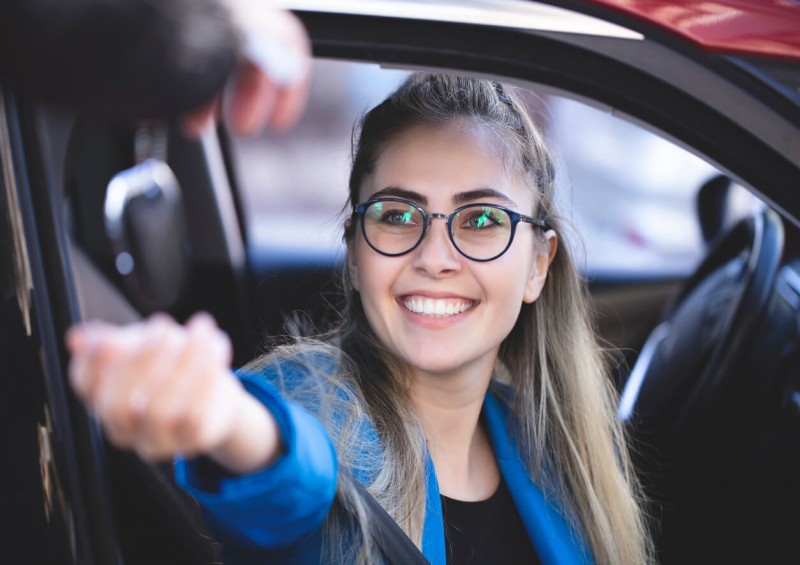 According to the latest research, it costs £296 per month to run a car, but this amount doesn't even include the additional cost of actually buying one.
If you've decided to treat yourself to a new car, but you have no idea how much you should be spending on one, you may be struggling to decide on a budget, leaving you researching the UK's 'average monthly car payment' cost.
In this guide, we provide you with a breakdown of the cost of an average monthly car payment in the UK, helping you make a more informed decision when choosing a vehicle.
The average cost of owning a car
According to Nimblefins, the average cost of owning a car in the UK has recently increased from £3,059 (2021) to £3,556. The change is a result of increases in the cost of fuel prices as well as increased demand in the new and used car sales market. And in addition to the cost of a car itself, you'll have to take into account the average monthly running costs of roughly £296 per month.
Obviously, it's very rare to be in a position to buy a new or nearly-new car outright (unless, of course, you have a high income or have won the lottery), so taking out a loan when buying a car in the UK is very common, as most people find it to be the most affordable way of getting a new vehicle.
Motorway states that "About 90% of all private new car purchases in the UK are paid for using a PCP" PCP stands for a Personal Contract Purchase, or in layman's terms, a 'car loan'.
Learn more: The Best Way to Finance a Car
When taking out car finance, the general rule of thumb is that you should not spend more than 10% of your gross salary on a car payment, which should cover running costs and finance repayments.
To clarify, the definition of 'running costs' refers to all of the following:
Additionally, the definition of car finance means that you have taken out an interest loan to pay for a car. You pay this back in monthly instalments, with interest on top, over an agreed period.
So if you stick to the 10% rule-of-thumb and your monthly salary is £2,500 (before Income Tax and National Insurance), you should limit your spending on a car to approximately £250 per month. This means £250 should cover both your car running costs and any car finance repayments to boot. If you deduct the average running costs of £162 per month from this, this doesn't leave you much to play about with.
One of the best ways to decipher what you can afford to spend on a car (including car finance and running costs) is by working out exactly how much your monthly running costs are and how much your monthly loan repayments will be.
How much is the monthly average payment of a car in the UK?
Car finance or depreciation: Average monthly payment UK
According to research carried out by Kwik-Fit, the average monthly car finance payment (allowing for depreciation) is approximately £226.
Running costs: Average monthly cost UK
Kwit-Fit's research further reveals that £162 is the average monthly running cost for UK drivers.
Car finance and running costs: Average monthly spend UK
If you combine the average running costs with the average car finance monthly repayment, the total overall average monthly payments on a car for UK motorists is almost £400 per month.
This price is a little high if you are planning on sticking to the rule of using only 10% of your gross income for a car payment; you'd have to be earning around £70,000 a year to justify it.
According to the Official of National Statistics (ONS), the average UK salary is around £31,461, so the average spend of £400 per month indicates that the vast majority of us are guilty of 'living beyond our means'.
However, that said, if you're an excellent budgeter and perhaps don't spend as much every month as the average person, £400 per month may quite easily be within your means, so the 10% guidance is not a 'one size fits all' percentage that should be strictly adhered to by everyone.
In fact, you'll find many car finance companies offering to lend you a much higher percentage of your salary than 10% but of course, they want consumers to borrow as much as possible.
How much should I spend on a car based on salary?
Applying the '10/4/20 Rule'
US financial experts say that when calculating an affordable car payment, you should make such a calculation using the '20/4/10 rule'.
The 20/4/10 rule means you should:
Allow for a 20% deposit
Have a maximum car finance term of 4 years
Only use 10% of your gross monthly income for your combined total car costs (i.e. running costs and car loan repayments).
How much should your car payment be per month?
By applying the 10/4/20 rule and using a yearly salary, we've put together a table of figures for you to see how much:
you should spend
you should borrow
a 20% deposit would be
your car loan monthly repayment would be
Please note the figures in the table below are approximate and merely serve as a visual guide. We have 'rounded up' some figures to the nearest £10 and the car purchase price up to the next £500.
| | | | | |
| --- | --- | --- | --- | --- |
| Gross Annual Salary | Car Purchase Price | 20% Deposit | Loan Amount Over 4 Years | Loan Payment Per Month (10% APR) |
| £20,000 | £1,000 | £200 | £800 | £25.16 |
| £25,000 | £3,000 | £600 | £2,400 | £75.47 |
| £30,000 | £5,000 | £1,000 | £4,000 | £125.78 |
| £35,000 | £7,500 | £1,500 | £6,000 | £188.67 |
| £40,000 | £9,500 | £1,900 | £7,600 | £238.98 |
| £45,000 | £11,500 | £2,300 | £9,200 | £289.29 |
| £50,000 | £13,000 | £2,600 | £10,400 | £327.03 |
| £55,000 | £15,000 | £3,000 | £12,000 | £377.34 |
| £65,000 | £19,500 | £3,900 | £15,600 | £490.54 |
| £75,000 | £23,500 | £4,700 | £18,800 | £591.17 |
| £85,000 | £27,000 | £5,400 | £21,600 | £679.21 |
| £100,000 | £33,500 | £6,700 | £26,800 | £842.73 |
| £125,000 | £46,000 | £9,200 | £36,800 | £1,157.18 |
Does my Credit Score Affect my Monthly Car Payments?
When taking out car finance, various background checks will be carried out, including a check of your credit score, which will impact how much your monthly car payments will be.
The lower your credit score rating is, the higher the rate of interest will be on your car loan and poor credit scores will also impact how much you are offered to borrow.
The ideal credit score rating for a car loan is between 881 and 999 (so a score of 'excellent').
Check your score now for free (30-day free trial) with Checkmyfile, a multi-agency credit report, which gives you a full and detailed report:
Related guides
---