Pay Monthly Car Insurance APRs up to 40%
---
---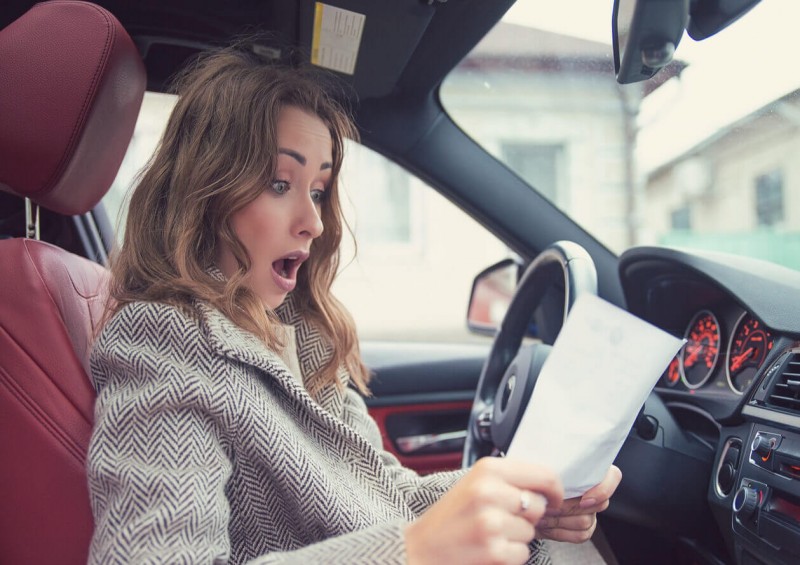 Latest research reveals that motorists who opt to pay for annual car insurance monthly are being stung by extortionate APR rates.
Many unsuspecting drivers who cannot afford to pay one lump sum for their annual car insurance policy and, instead, pay monthly, are effectively taking out an expensive loan when they choose to pay for cover over in monthly instalments (over the course of a year).
Cuvva, who is developing an innovative pay-monthly, interest-free, temporary car insurance app, has stated that some monthly car insurance repayments are subject to an eye-watering 40% APR!
The insurance provider has also said that many motorists, the majority of which are younger or less wealthy customers, are being penalised when opting to pay for cover monthly. In fact, the APR rates for most car insurance repayment plans are usually a much higher APR than most credit cards, so there appears to be no such thing as cheap car insurance when paying monthly, unless it's for specialist temporary/short-term cover.
Cuvva research also revealed that nearly one-third of drivers paid monthly for their car insurance and half of those respondents paid monthly, simply because they couldn't afford to pay in full.
Endsleigh Insurance had the largest monthly repayment plans by applying a whopping 39% APR rate on their car insurance loans, meaning that an annual payment of £4,397.63 increased by £735.28 to £5,132.91, if you opted to pay for your car insurance monthly rather than in one upfront, annual payment.
According to Which?, car insurers apply an APR rate of 25% on monthly repayment loans on average, which is a higher interest rate than those offered by many of the UK's big banks.
In fact, as you'll see from our price comparison table below, half of the top insurance companies' interest rates are higher than 25% APR.
To calculate how much you'd pay per month on a loan, you can use a free online loan calculator to input your loan amount, how many months the loan is for and the annual APR interest rate. Alternatively, take a look at our comparison table below.
Bad credit attracts higher APRs
Incidentally, when you choose to pay for car insurance monthly, you are essentially taking out a loan. This means that most car insurance companies will conduct a hard credit check on your file, which can subsequently affect your credit score.
Some insurance companies may refuse to insure you if your credit score is too low or, if they will insure you, you will usually have to pay a higher APR as a result of having bad credit.
Annual vs monthly car insurance
There are huge savings to be made by paying for your car insurance annually in one lump sum, as opposed to paying for it over 12 months.
To give you some idea of the price difference between paying annually or monthly for your car insurance, we've put together the following price comparison table based on an insurance quote for £1,000.
For comparables, we've used some of the most well-known insurers' APRs and have included a 0% purchase credit card rate to show the monthly repayment amount with no interest, and the average APR rate for a bad credit loan (49%).
Monthly car insurance APR price comparison table
| | | | |
| --- | --- | --- | --- |
| Insurer | Monthly APR | Monthly Amount | Total Cost of Credit |
| 0% Credit Card | 0% | £83.33 | £0.00 |
| Privilege | 17.5% | £90.84 | £90.08 |
| Age Co | 17.7% | £90.92 | £91.04 |
| Co-op | 19.5% | £91.66 | £99.92 |
| Aviva | 19.9% | £91.82 | £101.84 |
| Admiral | 21.1% | £92.30 | £107.60 |
| M&S | 23.5% | £93.25 | £119.00 |
| LV | 24.9% | £93.81 | £125.72 |
| Esure | 27.5% | £94.82 | £137.84 |
| Churchill | 29.4% | £95.56 | £146.72 |
| Hastings Direct | 29.9% | £95.75 | £149.00 |
| RAC | 30.9% | £96.13 | £153.56 |
| Endsleigh | 39% | £99.16 | £189.92 |
| Swiftcover | 39.58% | £99.37 | £192.44 |
| Debenhams | 40.35% | £99.65 | £195.80 |
| Bad Credit Loan | 49% | £102.75 | £233.00 |
* Based on a loan amount of £1,000, repayable over one year
You'll note that the difference between paying for your car insurance in a lump sum by using a 0% credit card, compared to obtaining a loan with a bad credit rating, is £233.00. And, even though the monthly repayments only go up in small increments, you'll see how this adds up to a more costly total over 12 months.
So if you want cheap car insurance, the next time you shop around to compare cheap car insurance quotes you should avoid choosing expensive monthly repayment plans and try to pay for your car insurance in one lump sum.
If you can't afford to pay in full, Martin Lewis suggests using a 0% purchase credit card to pay for your car insurance, but to make sure your credit card repayments are substantial enough to repay the balance off within 12 months.
If you can't use a 0% credit card or afford to pay in a lump sum, you could look into taking out a personal loan as again, the interest rates could be much lower.
If you do have to pay monthly, be sure to check the APR rates on monthly repayments when you compare car insurance quotes online, and give your credit score a boost before doing so to attract lower APRs.
To compare car insurance quotes online now, tap the button below to get started. Alternatively, take a look at our useful guides below for more advice and information.
Related guides
---