3 Tips to Save Money on Car Insurance During the Pandemic
Simple ways to cut the cost of cover...
---
---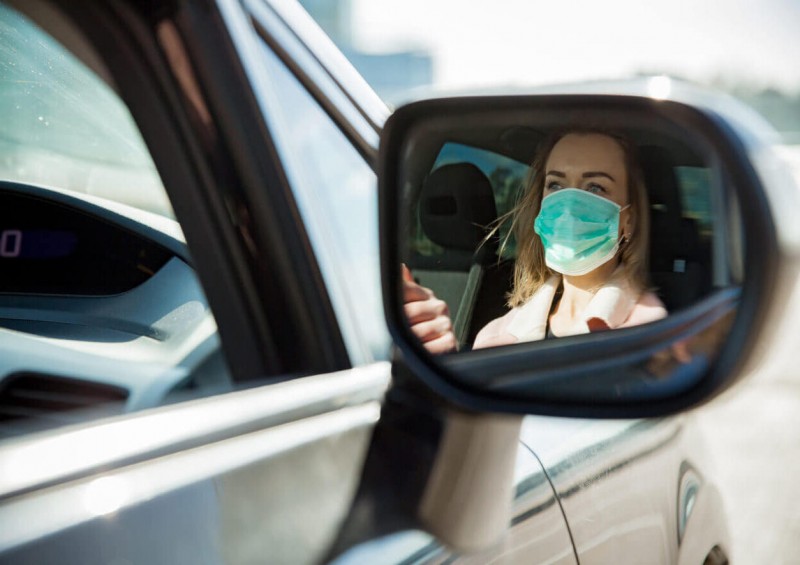 Motorists up and down the country have begun to return to the roads following the national lockdown, and with car insurance renewal season now in full swing, it's important to know how to get the best deal possible.
As car insurance claims dropped during the COVID-19 lockdown, premiums dropped as a result so now is a great time to lock-in your cover at a reduced price. Recent studies have shown that premiums decreased by £53 in the second quarter of 2020 with an average price of £702. This is the lowest average cost of car insurance premiums for four years, following a 48% reduction in claims year-on-year.
If your car insurance is due for renewal soon, here are some quick tips to make sure you get the best deal:
Buy an annual policy rather than paying monthly
Choose the right job title when getting a quote (prices can vary significantly depending on how you describe your occupation)
Always compare quotes and don't auto-renew your current policy
Add an older/more experienced named driver if you are a young driver
Only pay for add-ons you actually need
Add security features to your vehicle, such as a dash cam or car immobiliser
Consider paying more voluntary excess to reduce your overall premium – just make sure the voluntary excess is at a level you can afford
Read our full guide for more information on how to save money on car insurance
Save money if you are driving less due to COVID-19
If your car insurance renewal is not due soon, there are also some ways you can save money during the Coronavirus pandemic.
Insurance premiums are based on the likelihood of you making a claim, so the less you drive, the less the risk there is of you making a claim. The price of your premiums is dependent on a lot of factors, so the amount you could save will depend on your own personal circumstances.
However, if you want to try and save some money on your car insurance while you are using your car less, here are a few things you can try:
1. Reduce the estimated mileage
Reducing the amount of miles you think you might drive during your policy term can bring savings – so long as your insurance company allows you to change it mid-term without charging any admin fees.
Some estimates suggest that by reducing your expected mileage from 15,000 to 3,000 miles per year can net you annual savings of £155 per year. However, if you are only dropping the mileage by a small amount (e.g. 10,000 to 7,000) or if you only have a few months of your policy left then the potential savings might be minimal.
2. Change the vehicle 'usage'
As well as changing the mileage, you may also be able to amend the stated 'usage' of the vehicle on the policy. Most of us state that we use our cars for 'social, domestic and commuting' purposes, but some insurance companies may allow you to remove the 'commuting' aspect which could reduce your premium slightly.
If you are also currently paying for 'business use' as you previously used your car for work, then you could also remove that from the policy if that no longer applies.
3. Remove younger drivers from your policy
Many parents tend to include their children on their policy as named drivers, as this works out cheaper than them having to buy their own young driver car insurance policy. However, as young drivers statistically represent a higher risk of making a claim, this can significantly increase the price of your car insurance premiums.
If you have any younger or inexperienced drivers on your policy who are not currently using the car, you could make significant savings by removing them for now.
Find out more: How Does Named Driver Insurance Work?
Cancelling your car insurance if you are not driving at all
If the Coronavirus lockdown means you are not using your car at all then you can cancel your car insurance to avoid having to pay for cover while it's not in use.
As it is a legal requirement to have car insurance if you own a car, the only way you can keep a car without insurance is to declare it as 'off-the-road' via a SORN (Statutory Off Road Notification). This means you no longer have to pay road tax and you can cancel your car insurance policy – although you need to be aware that you will have no cover for any damage, fire or theft while the car is 'off-road'.
Find out more here: SORN Meaning: A Complete Guide - What is a Statutory Off-Road Notification?
---