Most Common UK Homeowners Insurance Claims
---
---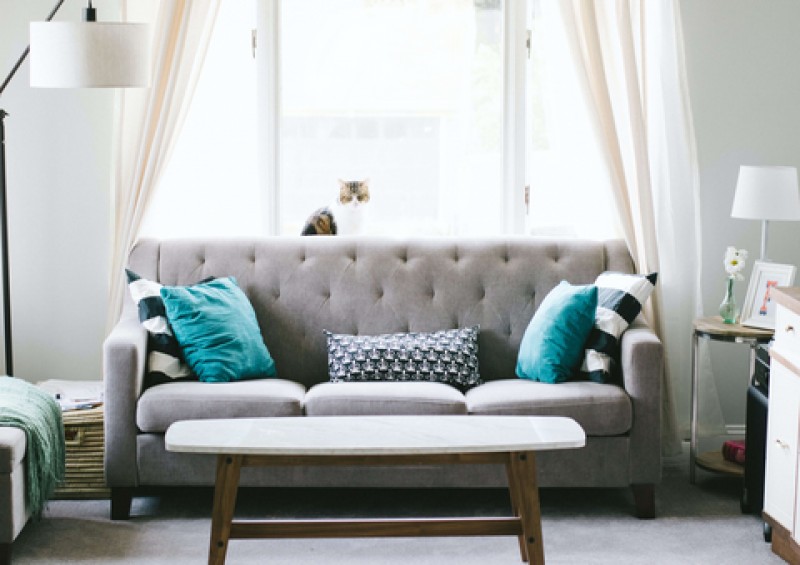 With winter looming on an icy cold, wet and windy horizon, you should batten down the hatches and check exactly what damage your home insurance policy covers.
To help, below we outline the most common home insurance claims typically made by homeowners, especially during autumn and winter, and explain how to make a claim and the claims process.
If you find that one or more of the following most frequently made claims are not covered by your existing home insurance policy, you should shop around and compare quotes to find a better deal.
The top 10 most common home insurance claims uk
According to data from insurance provider, Aviva, the 10 most common claims made by their UK customers are:
1. Escape of water
The most frequent cause of water damage is a frozen water pipe bursting or a boiler breaking down and leaking water.
In insurance terms, escape of water means the water has escaped from inside your house; it doesn't mean flooding from an external source like an overflowing river or a burst water main.
You should ensure that your boiler and central heating system are routinely serviced to make sure your insurer can't refuse a payout.
Most standard policies do not cover emergency repairs to a boiler or the cost of replacing a boiler. So if your boiler is really old and you can't afford to replace it, you should check whether you're eligible for a free boiler grant.
2. Storm damage
With the impact of climate change now being felt - the UK had 10 named storms in the 2019/2020 storm season alone - it will come as no surprise that storm damage is the number 2 reason for claims.
Preventative measures can be taken against internal house leaks such as installing a water leak detector device or checking lag pipes in your loft.
Although a typical home insurance policy will provide cover for storm damage, as reported in a case study by the Financial Ombudsman, your insurer may try to refuse to honour your claim by saying the wind speeds were not high enough on the Beaufort wind force scale.
3. Flood damage
Flood damage is becoming increasingly common in the UK and a flooding claim can make your insurance premiums double.
If you fail to tell your insurer that you live on a flood plain or if your property has suffered flooding before at policy inception, you could invalidate your insurance.
If you're not sure if your property is in a flood risk area, you can check on the Government's website or with your local council.
Flood damage can also lead to subsidence - more on this below.
You might be interested in: The average home insurance cost in the UK
4. Accidental damage
Accidental damage covers most accidents such as spilling a tin of paint in your carpet or a stone smashing a window when you're mowing the lawn.
Unlike items 1 to 3 on this list, accidental damage is rarely included, as standard and will be an optional add-on. You should check with your insurer whether you have accidental damage cover. If not, you can usually take out this additional cover for a nominal, additional charge.
Accidental damage does not usually include wear and tear, damage to external fixtures such as gates, hedges or fences, or damage caused by pests such as mice.
5. Burglaries
Theft is commonplace in the UK more than anywhere else in Europe but thankfully, theft is always covered by home insurance, as standard.
Making sure your property is secure by installing a branded smart doorbell, CCTV, a burglar alarm and window locks can all help reduce your premiums. If you live in a high crime rate area, your premiums will be higher.
Leaving your home unlocked, a ground floor window open when you're not at home or posting a holiday pic on your socials (while you're still on holiday!) are all things that can invalidate your insurance.
You might want to read: Home burglaries likely to increase as lockdown rule ease
6. Fire and explosion
Fire and explosion are covered, as standard, but claims are expensive and can make your insurance premiums increase by an average of 29%.
Make sure you have a fire alarm installed and test it regularly. If you tell your insurer you have a fire alarm but don't, you could invalidate your policy.
Also, if you fail to make your insurer aware of home improvements or that your property is going to be left unoccupied for 30 days or more, again, a claim could be refused.
7. Subsidence
If your home is wonky or sinking, you could have subsidence and most standard policies include cover for this.
Similar to fire and explosion claims, subsidence claims are typically expensive and require a hefty excess payment of £1,000 or more.
If you fail to make your insurer aware that subsidence has been an issue for your property before, they may refuse your claim. Also, some insurers will try to argue that damage to your property wasn't caused by subsidence but by an event that your policy doesn't provide cover for like "settlement".
8. Malicious damage
Your insurance should include malicious damage cover, as standard.
Your policy will only cover malicious damage by a third party; you are not covered for malicious damage caused by you or anyone living with you.
9. Impact damage
Impact damage cover is a standard policy feature but exactly what cover you get will vary between insurers.
Examples of impact damage are a large tree falling onto your property or a car smashing into your home or boundary wall.
Check your policy covers you for all impact damage eventualities as some policies provide more extensive cover than overs.
10. Freezing temperatures
Most policies cover cold weather effects where freezing temperatures have caused damage to your roof, brickwork, plumbing or guttering. Freezing conditions can also cause your central heating to stop working.
You might not be covered for your boiler breaking down if it is too old (usually 10 years or more) or for damaged concrete or masonry due to poor maintenance allowing your home to freeze-thaw.
What's the most frequent/common cause of home insurance claims in winter?
The majority of winter home insurance claims relate to escaping water, most commonly caused by frozen pipes bursting or a boiler leaking water.
Most insurance policies will provide cover for water damage but as mentioned above, you should bear in mind that, in the event of a claim, an insurer may require evidence that you regularly had your central heating system checked.
How home insurance claims work
Should the worst happen and you need to make a claim on your home insurance, then you should:
Check you're covered by your policy

Contact your insurer as soon as possible

Take photographs and make notes of any damage

Collate receipts and invoices for damaged items

Not dispose of any damaged items

Contact your insurance broker (if you used one to arrange your insurance)

Contact the police for burglaries or malicious damage
Home insurance claims process
A home insurance claims process will involve:
Filling out a claim form

Submitting photographs, receipts and invoices for damaged items

If you can't find receipts/invoices, submit bank or credit card statements

If your claim is large, your insurer may send a loss adjuster to your home

Once all investigations are complete and your claim is approved, your insurer will arrange for any necessary repair works or ask you to obtain quotes from several tradespersons, or send you a lump sum payment, as appropriate.
How long do home insurance claims take uk
How long a claim takes will depend on the type and complexity of a claim. Straightforward claims can be settled within a couple of days but claims for extensive damage can take several months or even a year or more.
---