Does Car Insurance Go Down at 25 in the UK?
The cost of premiums for over 25s.
---
---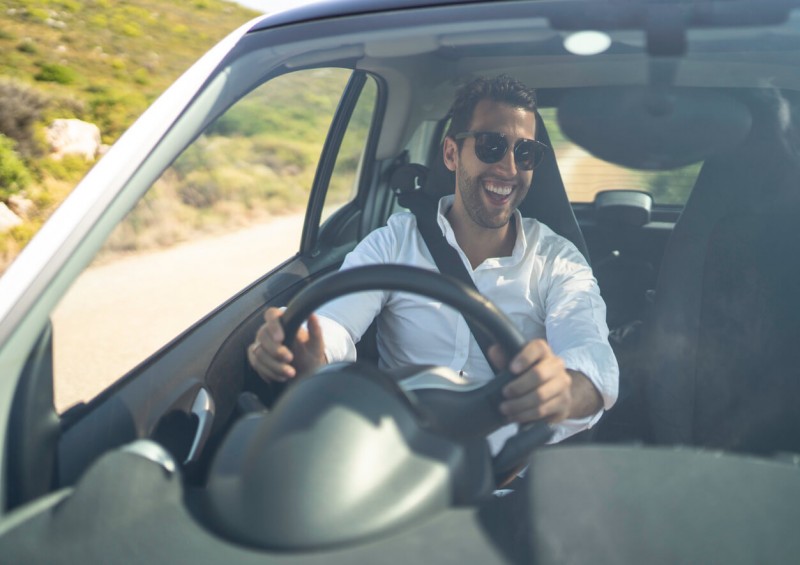 The cost of car insurance is a financial burden that all drivers have to deal with if they want to get behind the wheel in the UK, and there are many factors that insurers take into consideration when calculating the price of your premiums.
Two of those factors are your age and driving experience.
Many people expect to see their car insurance premiums drop drastically when they reach 25-years-old, but is that really the case? And if so, how much does car insurance go down when you reach 25? Our guide explains all you need to know.
If you are aged 25 or over and looking for an affordable quote, compare car insurance here:
In this guide:
When does car insurance go down?
Every time you renew your car insurance or take out new cover, there is a chance that the cost of your policy could go up or down.
Generally speaking, car insurance should decrease as you become older and more experienced, as you become statistically less likely to be involved in an accident and should build up a steady no-claims bonus, providing you have managed to avoid making a claim.
There is no set age where your car insurance should automatically drop in price, however, as you're more likely to notice a gradual decline over several years, rather than overnight. So, if you're turning 25 soon, don't expect cheaper car insurance for your birthday, because it's not a guarantee.
Remember that your car insurance premiums will change depending on your personal circumstances, as well as your age, including the vehicle you drive, whether you have made any claims previously, your address, where you park your car overnight, and so on.
Read more: How is Car Insurance Calculated in the UK?
Does car insurance go down at age 25?
While your car insurance cost will not suddenly plummet once you reach 25-years-old, most people will find that it has steadily become cheaper over time since they passed their driving test.
As long as you have maintained a clean record and avoided making any claims, your premiums should almost always be cheaper at 25 than they were when you initially started driving.
Of course, whether or not your car insurance decreases as you become more experienced depends on the car you drive, your address and a variety of other factors, as previously mentioned.
How much does car insurance go down at 25?
There is no exact figure as to how much your car insurance decreases when you turn 25, as each policyholder's situation is different from the next.
From age 17 to 25 (assuming you passed your driving test at 17), you could potentially see a decrease of around £300 on your annual car insurance premiums (on average), according to data from MoneySupermarket.
How much your car insurance goes down – if at all – depends entirely on your personal circumstances. However, as a rule of thumb, most motorists will see some sort of drop in price as time goes on.
Why is motor insurance cheaper for over 25s?
Car insurance for over 25s is, on average, far cheaper than it is for younger drivers – but why?
There are two main reasons for more experienced drivers being rewarded with cheaper car insurance:
You're less likely to be involved in an accident: Young drivers are statistically more likely to be involved in more serious car accidents than those over 25.
You might have built up a no-claims bonus: A no-claims bonus (or no-claims discount) is a type of reward offered by insurance companies to policyholders who have avoided making a claim previously. The longer you go without making a claim on your policy, the more significant your discount will be.
The average cost of car insurance for 25 year olds
We have gathered that car insurance for those over 25 years of age is typically more affordable than it is for younger drivers, but how much cheaper is it?
Here is how the average cost of fully comprehensive car insurance varies between age groups in the UK:
| | |
| --- | --- |
| Age Group | Average cost of comprehensive cover |
| 17-19 | £1,884 |
| 20-24 | £1,15 |
| 25-29 | £801 |
The above figures were retrieved from data collected by MoneySupermarket between July and September 2021.
Read more in our full guide to the average cost of car insurance in the UK.
Get the cheapest car insurance for over 25s
Cheap car insurance for over 25s is far more common than it is for younger drivers, as their experience and no-claims bonus often leads to cheaper deals being offered by providers.
But if you're not happy with the quotes you're getting, how can you get cheaper cover?
Here are just a few of the methods you should try in order to get cheaper car insurance in the UK:
Compare cheap car insurance quotes today by tapping the button below:
Car insurance for 25 year old new drivers
New drivers over the age of 25 will face relatively high insurance premiums, as you are – despite your age – still inexperienced on the road.
Your car insurance as an over 25-year-old will, however, be cheaper than the equivalent 17-year-old, as you are within one of the lower-risk age groups in the eyes of insurers.
Cheap cars to insure
As mentioned, one of the best ways to reduce the cost of your car insurance is to drive a cheap vehicle to insure.
Here are some examples of cheap cars to insure and how much drivers aged between 25 and 29 pay in premiums, on average:
Mercedes Benz A180 = £620
Ford Fiesta = £650
Volkswagen Polo = £709
Mini Cooper = £740
Vauxhall Corsa = £777
Based on MoneySupermarket data collected between July and September 2021 for fully comprehensive policies.
Save money on cover today
While car insurance for over 25s is generally affordable, you must make sure that you get the best deal for your personal situation. Simply accepting the first quote you receive could leave you paying over-the-odds for cover, so it's important that you shop around and compare quotes from a variety of providers.
One of the best ways of doing so is by using a comparison site:
Using a car insurance comparison site, you can weigh-up your options to determine the best and most affordable policy for you.
If you want to know more, be sure to check out our related guides:
---