Does a Student Loan Affect Your Credit Score?
---
---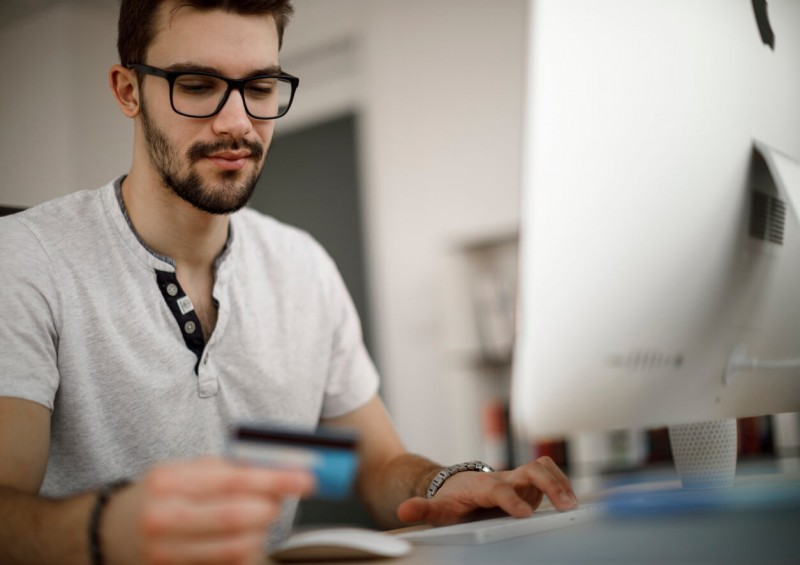 It's no secret that your credit score is likely to drop if you have a significant amount of outstanding debt.
And, as a student or graduate, your student loan is bound to come to mind whenever anyone mentions debt, so it's understandable that you might worry that it could impact your credit score.
Check your credit score today with Checkmyfile, a multi-agency credit-checking website that provides you with your score and gives a detailed report based on data supplied by all credit reference agencies in the UK. Sign up to a 30-day free trial by tapping the button below and cancel anytime (£14.99 per month after free trial):
What is a credit score and how does it work?
Your credit score is a three-digit number that represents your overall financial health. It is calculated using information from within your credit report, and (generally speaking) the higher the number, the better your chances are of getting credit.
What is a credit report? Your credit report is a record of how well you have managed your finances and made repayments of debt in the past. It includes information on your credit history from a variety of sources, such as banks, credit card companies, lenders, governmental organisations and more.
When you apply for credit – whether it's a credit card, loan, mortgage or mobile phone contract – the lender will assess your credit report to determine your creditworthiness and whether or not they want to offer you credit.
There are a number of factors that affect your credit score, including your payment history, credit utilisation, and outstanding debt.
But what about student loan debt?
Do student loans show up on credit reports?
Student loans will not show up on your credit report in the UK, so lenders will not see it on your file when they run a credit check on you if you apply for a credit card or loan.
However, it's worth noting that certain lenders – especially mortgage providers – may ask you whether you have a student loan, as it is sometimes considered as part of an affordability check. In which case, you should be upfront and honest about any student loan debt you have.
Read more: How to Budget at University
How does a student loan affect your credit score in the UK?
Does student debt affect credit score? Student loan debt or repayments will not affect your credit score directly, as they are not included within your credit report.
Your repayments won't affect your credit score or appear on your report because they are automatically taken from your salary when you start earning over the minimum threshold.
This is, of course, different from standard personal loans, which do appear on your credit report.
Does paying off your student loan help your credit score? Unless you somehow miss scheduled repayments, your credit score should not be affected by your student loan, neither positively or negatively.
Does student loan forbearance affect credit score?
What is student loan forbearance? Forbearance refers to when a lender lets the borrower pause repayments or temporarily make repayments at a cheaper price.
Student loan forbearance will not affect your credit score, as long as it is arranged in accordance with the original loan contract.
However, it's worth noting that payment holidays and deferments can lead to refused credit applications, so make sure it's the best option for you before agreeing to one.
How to improve your credit score as a student
Although we recommend building a credit history from a young age, there are also some simple things that you can do to improve your credit score at any time, including:
Read more: How to Improve Your Credit Score
Check your credit report
The best way to stay on top of your credit rating is to check your credit report regularly, and make improvements as and when necessary.
You can check your credit report with Checkmyfile using the button below. By signing up today, you'll get a 30-day free trial and after this, it'll cost £14.99 per month. Simply cancel your subscription if you do not wish to pay:
Checkmyfile is free for 30 days and then costs £14.99 a month thereafter, but you can cancel at any time without a charge if you decide you don't want to pay for the service once your trial ends.
For more information, be sure to check out our related guides:
---