Is life insurance guaranteed to pay out?
Here's all you need to know...
---
---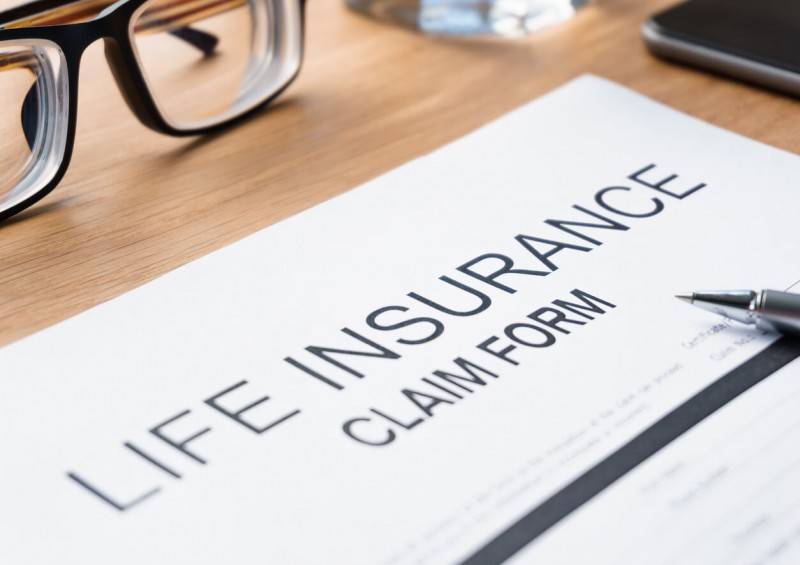 Whether or not a life insurance payout is guaranteed predominantly depends on the type of life insurance policy you have, when and how you pass away and whether the policyholder fully complied with their policy's terms and conditions.
Here's all you need to know about life insurance payouts and whether or not they are guaranteed to pay out.
How do life insurance payouts work?
Upon a policyholder's death, the policy beneficiary should contact the insurer as soon as possible to notify them of the death and provide any requested information and documentation (i.e. the policy number, the life insured's doctor/GP's contact details and a certified copy of the Death Certificate).
The policy beneficiary may also be required to complete and submit a claim form to the insurer.
Some mainstream insurers will offer a 'Funeral Payment Pledge' whereby they'll release a portion of the policy's cash early to What to do if you can't afford a funeral. For example, Legal & General advance up to £10,000 on any valid claims.
Depending on whether the deceased person made a Will, a life insurance payout after death in the UK may be paid to the policy beneficiary or the personal representatives/executors who are dealing with the administration of the deceased's estate.
How a life insurance payout works will depend on the type of life cover. There are two main types of life insurance: term and whole of life insurance.
Term life insurance* payouts work by usually paying out a cash lump sum to the policy's beneficiary/ies or deceased person's personal representatives upon the death of the policyholder, should they die during the term of their life insurance policy having fully complied with the life insurance terms and conditions. Term life insurance is for a fixed term (number of years) and if the life insured is still alive after that term expires, then the policy ends and there is no payout or refund of the policy contributions. A new life insurance policy will have to be purchased.
Whole of life insurance payouts work by guaranteeing to pay out a cash life insurance lump sum to the life insured's beneficiary/ies or personal representatives at whatever age the policyholder dies. If care cover is included and a claim is made by the insured, then a lump sum will be paid directly to the insured's bank account.
You might also want to read: Critical illness cover explained and Different types of life insurance
Does life insurance pay out the full amount?
Yes, if a successful, valid claim is made then the full amount will be paid. However, where a policy is a decreasing life insurance policy, the cash sum will reduce (usually in line with the policyholder's mortgage).
The only other exception to a full amount being paid is where an initial payment is released by an insurer early to help pay for funeral costs.
Reasons why life insurance providers might not pay out
Although successful life insurance payout rates in the UK are an average of 98.3% (97.4% for term life insurance and 99.99% for whole of life), there are a few reasons why insurers might not pay such as:
You fail to tell your insurer the truth (for example, you don't tell them you smoke)
You take your own life within 12 months of the policy inception
You emigrate or travel to certain countries for more than 12 months
You fail to update your policy
Read more: When does life insurance NOT pay out?
How much does life insurance pay out?
According to the Association of British Insurers (ABI), the average life insurance payout on term life insurance policies in the UK was £79,304 in 2020.
Obviously, on an individual basis, how much is paid mainly depends on the type of cover or policy you want and the contributions you are able to make.
Over 50s Life Insurance tends to pay out much smaller amounts and if you're not prudent when choosing a policy, it can often barely cover the cost of a cremation let alone a funeral, so be sure to compare all your options. You may wish to speak to a life insurance broker for expert advice on which policy is best for you.
How long does life insurance take to pay out?
Unless a claim is disputed or queried by the insurer, a payout can be made in as little as one month but if there are any discrepancies, a payout can take up to a couple of years.
Do you have to pay taxes on your life insurance payout?
Not necessarily - if you anticipate your estate could be worth more than £325,000 (the estate threshold for Inheritance Tax) you can avoid paying tax by putting your policy in trust.
Related guides
---