How the age of your car affects your insurance
---
---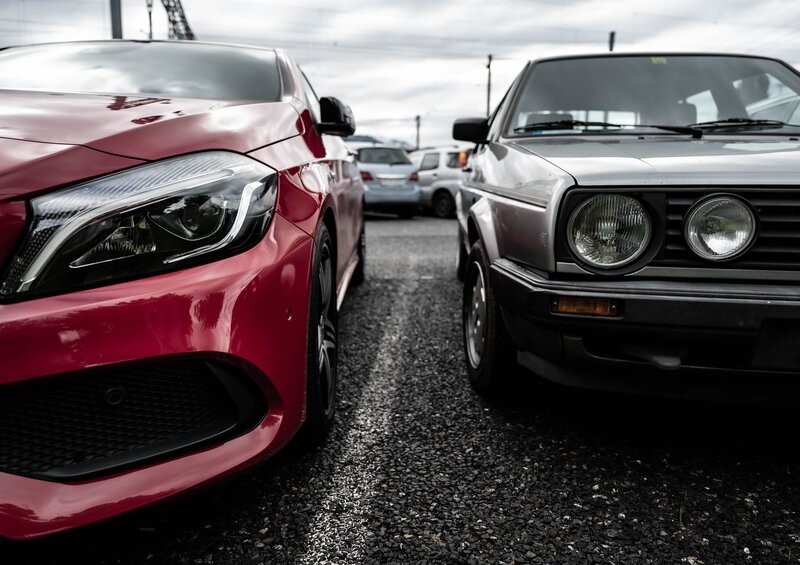 Most drivers are fully aware of what can typically affect the cost of their car insurance premiums such as a car's insurance group or a driver's age, postcode or previous driving convictions.
However, does the age of a car affect insurance - i.e. are old cars more expensive to insure or do older cars have cheaper insurance?
Here's what you should know about how newer or older cars can affect the cost of your car insurance premiums.
Does age of car affect insurance?
The age of a car in itself does not directly affect insurance per se. However, similar to a car's engine size, a driver's experience and a lengthy no claims bonus, a car's age-related or non-age-related components, technology and safety features can have a significant impact on premiums.
By way of example, a survey by The Observer (as reported by The Guardian) found that despite two Ford Focus cars being identical, one Ford Focus was fitted with ABS and as a result, was almost one third cheaper to insure than the other [identical] Ford Focus with no ABS.
However, whereas one or two important safety features like ABS can be great for insurance cost reduction, an exceptionally high volume of high-tech safety features on many high spec, modern cars can noticably increase insurance premiums.
Read more: How is car insurance calculated in the UK?
Are newer cars more expensive to insure?
There's no straightforward answer to this question as some aspects of a newer, modern car, such as the ABS safety feature mentioned above clearly help save money on premiums.
However, overall, a superabundance of smart technology consequently bumps up the cost of premiums and make newer cars more expensive to insure.
Malcolm Tarling from the Association of British Insurers has said that modern technology can cause premiums to increase because:
a large amount of computer tech is close to a car's wing exposing it to damage

more technology means more costly repair bills, even for minor accidents
What car safety features in newer cars can reduce premiums?
Active safety features that are particularly welcomed by insurers and lead to reduced costs are:
Advanced driver-assistance systems (ADAS)

particularly:

Anti-lock braking system (ABS)

- fitting made compulsory, as standard, in 2004. So if your car pre-dates 2004 and perhaps doesn't have ABS, this could increase your premiums.

Autonomous emergency braking (AEB)

- a

study of AEB systems by Euro NCAP

and Australasian NCAP revealed that AEB reduced rear-end crashes by 38% and this evidential data can help lower premiums.

Electronic stability control (ESC)

- fitting of ESC was made mandatory in 2014 as this fabulous technology makes accidents a lot less likely and again, is favoured by insurers.

Parking assist

- according to a survey by MoneySupermarket, parking sensors can decrease your insurance costs by

an average of 13%

.
However, despite what we've just said, not all ADAS features will reduce your premiums.
For example, Thatcham Research and the ABI urged the UK government to go back on on allowing the introduction of automatic lane keeping systems (ALKS) due to "road users' lives" being put at risk.
However, despite this, ALKS technology is (rather worryingly) expected to be added to vehicles this year (Spring 2022).
The Daimler Group (Mercedes-Benz manufacturers) look set to be the pioneering forerunner in a race to embrace this technological advancement by installing this unprecedented 'self-driving' technology in their hotly anticipated S Class Mercedes.
We strongly recommend that if you intend to buy a brand new vehicle in 2022 (or plan to purchase one within the next few years), before you go ahead, it could well be worth checking if ALKS technology is fitted in the car you're about to buy.
If ALKS technology is installed, do a Google search to check if there is any new or recent data on the internet to indicate ALKS safety or otherwise, and check whether insurers are rewarding or penalising drivers for having and using this technology.
Note: In addition to driving assistance technology, anti-theft devices such as a Thatcham-approved alarm, a GPS tracker or tyre and steering locks can further help reduce car insurance quotes.
How a high Euro NCAP star rating can reduce premiums
The European New Car Assessment Programme (Euro NCAP) gives many new cars an NCAP rating which helps the Association of British Insurers determine a car's insurance group and in turn, helps insurers calculate their premiums.
Insurers rely on the ABI's Group Rating System which is compiled using NCAP's safety ratings and data, which takes into account the protection of:
an adult occupant

a child occupant

driver assist technology
From 2014, all new cars had to have an autonomous emergency braking (AEB) system installed to score the maximum 5 stars in Euro NCAP's safety tests. And this is the reason why having AEB technology, in particular, should now help reduce the cost of car insurance.
Despite strict testing criteria and the resultant, publicised ratings, there are still brand new vehicle manufacturers failing miserably on NCAP's safety test performance and we're going to 'name and shame' them.
Both the Renault Zoe (with a shocking ZERO stars out of 5!) and the Dacia Spring (rated only 1 star out of 5) have the lowest safety ratings for new cars manufactured in 2021.
You might like: What type of car insurance policy do I need?
Do older cars have higher insurance?
So is insurance cheaper on older cars and does car insurance go down as cars get older?
Owning an older car can increase insurance costs if:
It has little in the way of 'safety features' (i.e. it doesn't have advanced driver assist technology as outlined above)

It's incredibly old and sourcing parts may be tricky or expensive
However, premiums can be lowered for an older car because:
An older car is typically worth less and is not as expensive to replace if it's written off

Less technology means many cheaper repairs and parts

It has (or has had installed

*

) pertinent safety features that fall under the umbrella of advanced driver-assistance systems (ADAS) as outlined above

Whilst car

modifications can often increase motor insurance premiums, modifications that include the installation of data-proven, accident-avoiding safety features, or even additions such as rally lights, can considerably lower costs by up to 25 percent

.
You might like: How do job titles affect car insurance policies
Are classic cars cheaper to insure?
So, do older cars cost less to insure if they're a 'classic car'? Again, that's a very good question!
Despite the value of some classic cars being quite high and replacement parts sometimes being difficult to source or expensive to buy, insurers very often offer lower premiums on classic cars.
Classic cars are typically cheaper to insure because classic car owners very often:
look after their 'prized possession' very well

do not travel at fast speeds

drive fewer miles as they tend to use their car occasionally for leisure purposes
However, even though policies can be cheaper, they often have stricter terms and conditions and strict mileage limitations. So be sure to check exclusions and the small print of your policy before committing to it as cheaper doesn't always mean best.
If your predicted mileage is incredibly low and you only use your car occasionally, you may find it more cost-effective to arrange temporary car insurance which can be pay-as-you-go, pay-per-mile, or you can pay per hour, day or week, rather than forking out for an annual policy.
If you struggle to find a suitable policy for your classic car, you may want to consider looking at specialist classic car insurance providers who specifically offer policies tailored for classic car owners.
Whatever the age or type of vehicle you drive, we highly recommend you shop around and compare quotes before choosing a policy; certain insurers will offer discounts for car safety features (and dash cams or anti-theft devices) and others won't.
Compare car insurance quotes now
Tap the button below to get a quote now to see how much you could save on car insurance.
---