Do You need Car Insurance?
Why and when is it mandatory to have cover in the UK?
---
---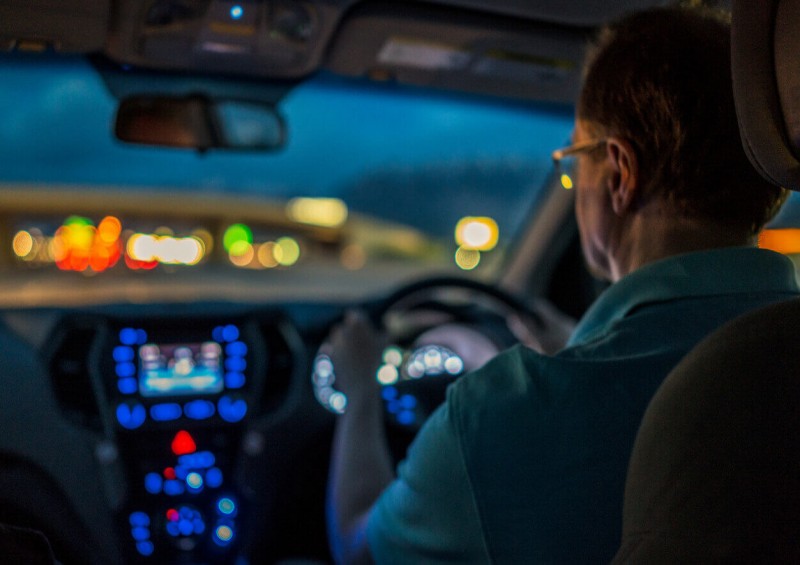 Car insurance can cost hundreds of pounds – if not thousands of pounds – per year, so you may be tempted to try to find a way of avoiding it.
But car insurance is an unavoidable expense that all drivers must simply deal with if they want to drive on UK roads legally.
Here, we explain when you need car insurance, what level of cover is required, why it's important, the consequences of not being protected, and – of course – how you can reduce the cost of your premiums.
Do you have to have car insurance?
Car insurance (or motor insurance) is a legal requirement if you own and use a vehicle in the UK. It has been compulsory since it was introduced alongside the Road Traffic Act in 1930.
In order to drive on public roads in the UK, you must at least have third party car insurance in place, which is the minimum level of cover legally required.
Generally speaking, if you have a vehicle that has not been declared 'off the road' by a Statutory Off-Road Notification (SORN), then you should have some sort of insurance in place to cover it.
There are some other circumstances under which you may be exempt from motor insurance, as we discuss later in this article.
Read more: What Insurance Do I Need? Life, Home and Car Insurance
Why do you need car insurance?
While it may seem like an inconvenient expense, your car insurance provides a level of financial protection that can be a useful safety net to fall back on if ever you're involved in an accident, or your vehicle is damaged somehow.
Additionally, it's legally required and you could face some serious consequences (including fines and driving bans) if you are caught driving uninsured.
Fully comprehensive car insurance covers:
Injuries you have sustained

if you're involved in an accident

Damage to your vehicle (fire, theft, vandalism, accidents, etc.)

Compensation for third-parties if you're involved in an accident

(injury and damage)
What type of car insurance do I need?
There are three main types of car insurance policies available in the UK:
Which type of policy is best for you depends on a variety of factors relating to your personal situation, so be sure to do your research and shop around before deciding which one to go for.
As mentioned, third party insurance is the minimum level of cover legally required to drive on public roads in the UK, with the other two policies offering more extensive protection.
You must also choose your car insurance 'class of use', which indicates whether you need cover for leisure, business or commuting.
There are also specialist car insurance policies on the market, including the likes of:
Does a car need to be insured if it's not being used?
Do I have to insure my car if I am not driving it? If you have a vehicle that won't be used, you should either declare it as off the road using a Statutory Off-Road Notification (SORN) or you will need car insurance to cover it.
If you don't get a SORN, you will still need to insure the vehicle, even if it's simply parked on the side of the road gathering dust.
An uninsured car parked on the street will still be spotted by the police, as they can check the insurance status of any vehicle via the Motor Insurance Database (MID) or their ANPR technology. So, the fact that your vehicle isn't in use does not mean that you don't need car insurance.
When you don't need cover
There are some circumstances under which you do not need motor insurance, including:
If you have a valid Statutory Off-Road Notification (SORN)

If your vehicle has been kept off a public road since before February 1

st

1998

If your vehicle has been scrapped, stolen or exported (and you have given notice of this)

If your vehicle is being held in stock by an authorised dealer or is between dealers
If your vehicle is seemingly listed as being uninsured, the Motor Insurers' Bureau will warn you with a letter telling you to insure your vehicle or check that your provider has entered the correct details onto its database.
While it's always better to be safe than sorry, you shouldn't over-insure yourself or insure a vehicle that does not need cover. If you're unsure, it may be worth contacting a free money-advice service such as Citizens Advice.
Can you drive without insurance?
Ultimately, driving on public roads in the UK without motor insurance is illegal, and you could face some serious consequences if you are caught uninsured.
Even if the vehicle you're driving is insured by someone else, you could still be penalised if you drive it without the right level of cover.
If, however, the land you're driving on cannot be accessed by the public, you don't need insurance.
What are the consequences of driving without insurance?
Drivers caught driving a vehicle that they are not insured will receive a minimum penalty of:
A fixed penalty fine of £300

Six penalty points
Some more serious cases will be handled in court, including situations where a driver has never taken a driving test or has provided false information, for example.
If your case goes to court, you could face:
An unlimited fine

Disqualification from driving
Other potential consequences include your vehicle being seized or destroyed and more expensive car insurance premiums when you renew your policy.
Read more: The Consequences of NOT Having Car Insurance
Get cheap car insurance quotes instantly
If you are worried about taking out car insurance due to the high cost, there are many ways to get cheaper cover.
This includes things like taking out black box insurance, adding an experienced named driver, adjusting your annual mileage, and of course, comparing quotes from a variety of providers.
Compare car insurance right here and see how much you could save:
For more information, be sure to check out our related guides:
---