How Does Car Insurance Work?
---
---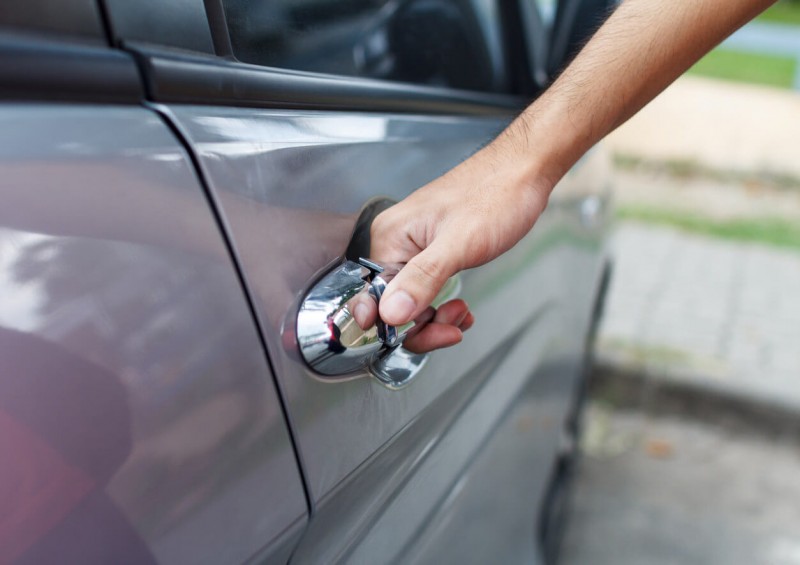 If you're a new driver looking to take out your first car insurance policy, you may have no idea about the UK's car insurance requirements and you may be wondering how it all works.
Or perhaps you've recently moved to the UK and are about to take out UK car insurance for the very first time and are questioning 'how does car insurance work in the UK?'
Either way, we answer all your frequently asked questions about how car insurance works in the UK, including:
Car insurance: What it is and why you need it
Firstly, it's important to remember that car insurance is legally required in the UK and you cannot drive a car on public roads without having a valid policy in place.
It is also a financial safety net for car drivers as it protects them against the potentially extortionate costs that can come after having an accident. Without a policy, a driver is not only breaking the law, but would have to fork out the costs for injuries and repairs themselves in the event of a road traffic incident.
A fully comprehensive car insurance policy covers you against an array of events, including acts of vandalism, if your car catches fire or is stolen.
Legally, you are required to have Third Party insurance, but as this is the lowest level of cover, most people opt for fully comp cover to make sure they're fully protected.
The different types of car insurance cover in the UK are:
Third Party Insurance is the most basic level of cover you are legally required to have in the UK. This basic level of cover only protects another person and their vehicle or property in the event of an accident claim. If there is damage to your car or yourself, you are not covered for any expenses. In more recent years, some insurance companies do not offer third party insurance.
Third Party Insurance Fire and Theft is the next level of cover in the UK and covers the same as Third Party Insurance but in addition, also covers you if your car is damaged by fire or if it's stolen.
Fully Comprehensive Insurance is the top level and most popular type of insurance cover which offers the same cover as third party fire and theft but additionally, covers damages caused to your car. Despite offering more cover, fully comp insurance is usually cheaper than third-party cover.
For more detailed information on each of these three levels of motor insurance, click on the relevant links above, or for a summary of each, see our blog The Best Types of Car Insurance in the UK.
In addition to these three types of insurance cover, there are a multitude of niche Specialist Car Insurance Policies covering just about every eventuality, requirement, age, experience, car, status or job in the UK.
The different types of specialist car insurance policies in the UK include:
Phew!
If you'd like to know more about any of the above specialist types of motor insurance policies, simply click on the relevant link above.
Alternatively, for a summary about the most popular specialist insurance policies in the UK, check our guide on Specialist Car Insurance.
Car insurance excess
When you take out a car insurance policy online or via a broker, your insurer will specify a compulsory excess amount that you will need to pay in the event of a claim (this amount cannot be changed).
On top of this, you can also opt to pay a voluntary excess. You can increase this amount if you wish to save money on cover, but just remember that you must be able to pay this amount if you make a claim, so you should set it at a value that you can comfortably afford. Generally, the higher the amount of voluntary excess you agree to pay, the less your insurance premiums tend to be.
Learn more: A Complete Guide to Car Insurance Excess
No claims bonus (NCB) or discount (NCD)
A No Claims Bonus is a 'bonus' that you can acquire over the years by taking out car insurance but not making any claims on it. For every year of car insurance you pay for but do not claim on, you receive an additional year's No Claims Bonus.
If you switch car insurance providers, you should let them know how many years No Claims Discount you have acquired through previous insurance policies.
By not making any claims, you are deemed a sensible driver and will be rewarded with cheaper car insurance the more years No Claims Discount you have.
You can pay for an add-on to your insurance policy to protect your No Claims Bonus so that in the event of a claim being made, you will not lose the NCB you have accrued.
The credit checks made when you apply for car insurance
When you obtain quotes for car insurance, insurers will initially do a 'soft check' of your credit score and file. Only you will be able to see this and the soft search will not show up on your credit file for other lenders to see.
If you decide to pay for your insurance policy in monthly instalments, an insurer will then conduct a 'hard search' of your credit file as you are essentially borrowing money for your policy from them. This will be visible to other lenders and if you default on monthly payments, this will affect your credit score.
If you have a bad credit score and want to pay for your insurance in monthly instalments, there may be specialist insurers you can approach, but this will require a little research online.
How to pay for car insurance: Annual vs monthly
As mentioned above, if you pay for car insurance monthly then this will show on your credit file and your insurance premiums will be slightly higher.
However, if you choose and indeed are able to afford to pay for your insurance upfront in a lump sum, this will reduce your insurance premiums and you won't have to pay interest on top.
For more details on the pros and cons of annual or monthly car insurance, take a look at our guide What is No Deposit Car Insurance?
How car insurance works after an accident
Car insurance costs will usually increase after you've had an accident and claimed on your policy, especially if the accident was your fault.
You must declare any car accidents to your current insurer (or new insurer if you switch insurance providers when renewing), as checks will need to be made. If you don't inform them, you could invalidate your insurance policy and will not be able to claim on it should you need to.
For more in-depth information about how an accident affects your car insurance policy, read our guide on Car Insurance After an Accident or Claim.
How car leasing insurance works in the UK
When leasing a car, the lease agreement does not include car insurance cover and even though you don't own a leased car, you will be responsible for insuring it.
Some car leasing companies will offer car leasing insurance as part of a package, but we strongly recommend you compare car insurance quotes online before deciding whether to take out a lease package deal.
If you arrange your own insurance for a leased car, you cannot opt for cheaper types of insurance like third party insurance; you must take out fully comprehensive insurance cover.
Whatever your car insurance requirements, we highly recommend comparing insurance quotes online with a reputable car insurance comparison site to get the very best car insurance deal most suited to your needs.
Related guides
---